Movie World to host Nissan GT Academy final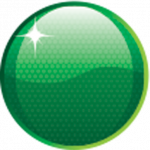 The Warner Bros. Movie World theme park on the Gold Coast will host the Australian final of this year's Nissan Playstation GT Academy on July 18-19.
This year marks the second time that Nissan's global competition to turn gamers into real racing car drivers features an Australian leg.
The 2015 edition saw Australian final winner Josh Muggleton narrowly lose the subsequent International final, held at Silverstone in the United Kingdom, to Mexican Ricardo Sanchez.
Sanchez and the reigning European final winner, Frenchman Gaetan Paletou, are this year competing in the Blancpain Endurance Series with Nissan.
The latter was also fast-tracked into an LMP2 class drive at the recent Le Mans 24 Hours, just 10 months after his competition debut.
Twenty contestants win a place in the Australian final by setting fast times on the Gran Turismo 6 video game, either posting laps online or at Movie World in the lead-up to the final.
The Australian final includes fitness tests, media sessions and on-track driving challenges in Nissan sportscars, held under the watch of Nissan V8 Supercars star Rick Kelly.
"Last year was the first year I was involved in GT Academy and it opened my eyes to what the prize really means and what's on offer," said Kelly, who travelled to Silverstone with Muggleton last year.
"It's not just about a trip to Silverstone and the chance to drive some cars – there's a career as a professional racing driver up for grabs. The prize is huge.
"Motorsport is extremely difficult to get into at a professional level and if I was a youngster trying to establish myself, this is the route that I'd focus a lot of energy on."
Nissan's GT Academy graduates include Wolfgang Reip and Florian Strauss, who joined Katsumasa Chiyo in last year's Bathurst 12 Hour winning line-up.