Alguersuari to miss FE finale on health grounds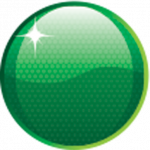 Health concerns has ruled Jaime Alguersuari out of the FIA Formula E Championship finale at London this weekend.
The former Toro Rosso Formula 1 driver has had his licence temporarily suspended by the FIA after the Spaniard fainted due to dehydration following the conclusion of the last round in Moscow.
Virgin Racing's Alguersuari, who will be replaced by 2013 GP2 champion Fabio Leimer, says he has undergone a series of medical examinations claiming his health is "safe" and is "convinced" he could have competed in the Battersea Park double header.
"On June 6th, after the Moscow ePrix I suffered a faint as a result of dehydration and extreme exhaustion during the race," said Alguersuari via his Facebook page.
"As a consequence of this faint I had some medical tests done, with successful results, and at the moment my license is temporarily suspended until the FIA makes sure that I'm fully able to carry on with my sporting career.
"My health is safe and I'm in shape, and I'm absolutely convinced I can compete this weekend, but for security reasons we need to delve into medical research.
"For this reason, together with Virgin Racing, the FIA and the doctors we've decided not to take part in the London ePrix this weekend.
"It's a shame because it will be the last ePrix of the season and I wanted to race in front of our fans, but we must be respectful with the FIA's procedures."
China Racing's Nelson Piquet Jr heads into the all electric championship finale with a 17 point lead over Abt's Lucas di Grassi.