Tony Quinn cancels Race to the Sky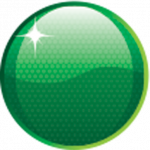 Tony Quinn has dramatically cancelled next year's Race to the Sky hillclimb, claiming the event is being 'held to ransom' by landowners.
In a typically forthright statement released this morning, a disgruntled Quinn has slammed a three-year deal offered by the group of landowners to allow the Scot to continue running the event.
Quinn had planned for a 10-year agreement following the successful return of the Cardrona Valley, New Zealand, hillclimb in April after a seven-year hiatus.
The bombshell decision comes less than a month after Quinn's organising team triumphantly announced a March 18-20 date for next year's event.
Read today's full statement from Quinn below
Myself and the team at Highlands regret to let you know that Race to the Sky (presented by Highlands Motorsport Park) will not be returning in 2016 and beyond.
Highlands enjoys an extraordinary level of support from motorsport fans and that is why it's important to ensure you know the reasons behind the decision to cancel Race to the Sky 2016.
First up, on behalf of the team at Highlands, I would like to thank all our fans, sponsors and competitors for making the 2015 Race to the Sky such a successful and memorable event.
Since the conclusion of our inaugural event, I have learned of several unexpected and disappointing decisions from other interested parties which have ultimately led to the making of this decision.
Firstly, a recent decision by the landowners to offer up a significantly reduced term (of three years compared to the original 10) for the event to be conducted on their land provides me and my team with little confidence to continue in dealing with the landowner.
In short, we can no longer invest heavily in the promotion of the event when the 'goal posts' are changed in this manner. I simply see this as an opportunistic act and I will not line the pockets of others in this way nor be held to ransom!
This is not how I do business, and neither myself or my team at Highlands have the time or patience to deal with this bullshit!
Secondly, forging ahead with the event in 2016 and beyond (even to 'simply cover costs') is not feasible given that roading (sic) costs on the access road have almost tripled in cost from approx. $35,000 (in 2007) to over $90,000 (in 2016).
Thirdly, some affected (neighbouring) parties are now looking for a 'hand out' for potential loss of income. Again, I will not be held to ransom!
I know that we have had plenty of people that have shared our vision and commitment in making the 2015 Race to the Sky a reality and a success; we are disappointed that those people have also been let down – our sponsors, the fans and competitors have put their heart and soul into reviving this once iconic event.
I remain committed to finding other great solutions for New Zealand motorsport and thank you all for your continued support in Highlands Motorsport Park.