Johnson and Bowe share Darwin TCM spoils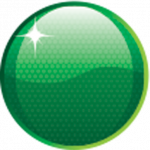 Steven Johnson and John Bowe resumed their private battle in the Touring Car Masters with the pair recording a win apiece at Hidden Valley.
Johnson proved to be the star of the weekend's second race as the Ford Mustang driver dominated the encounter to record a lights-to-flag victory.
Bowe challenged the Mustang at the start but was forced wide at Turn 1 which allowed Andrew Miedecke and Gavin Bullas through.
The race was neutralised moments later when a multiple car incident saw Bill Pye hit the barriers hard.
Johnson made no mistakes on the restart as he quickly built up a healthy advantage over Miedecke's Chevrolet Camaro, as Bowe climbed over the back of Bullas.
However, Johnson proved unstoppable as he went on to take the chequered flag for the second time this weekend.
Miedecke finished second with Bowe, who capitalised on a retirement from Pro-Master series leader Bullas, in third.
The final encounter provided a classic fight battle between Johnson and Bowe as the pair diced for the lead throughout the 10 lap contest.
After swapping positions on three occasions, Bowe managed to edge away from Johnson to snatch the victory, with Mideceke completing the podium in third.
"I have to thank my sponsor for this weekend.. John Bowe" joked Johnson, who took the round win with a two victories and a second place finish.
"It's been a fantastic weekend and really hard work battling with JB and everyone else.
"It's sensational to come up here every year whether you're racing or not – but to do it when you are is even better.
"Thanks to everyone who has supported us getting on track in the Mustang this weekend and hopefully we can do some more."
Miedecke's two podium finishes saw the Camaro driver assume the championship lead in the Pro-Master class by 14 points from Jim Richards.
The championship continues at Queensland Raceway on July 31-August 1.
Result: Touring Car Masters Race 3, Hidden Valley
| | | | | | |
| --- | --- | --- | --- | --- | --- |
| 1 | Dunlop Super Dealers/Wilson Security | John Bowe (VIC) | Torana SLR 5000 | 10 | 12:25.3829 |
| 2 | Payce/Wilson Security | Steven Johnson (QLD) | Ford Mustang TransAm | 10 | 12:25.4687 |
| 3 | Shannons Insurance | Jim Richards (VIC) | AMC Javelin | 10 | 12:31.9515 |
| 4 | Whiteline Transport Racing/Lub | Andrew Miedecke (NSW) | Chevrolet Camaro SS | 10 | 12:32.6945 |
| 5 | Mopar Performance | Greg Crick (TAS) | Chrysler Charger E55 | 10 | 12:35.4780 |
| 6 | Outbound Racing/wheels.com.pg | Keith Kassulke (QLD) | Ford Falcon XB Coupe | 10 | 12:42.4047 |
| 7 | Jesus Racing | Andrew Fisher (NSW) | Ford Falcon XY GTHO | 10 | 12:44.3258 |
| 8 | Glennan's Transport | Cameron Tilley (NSW) | Valiant Pacer | 10 | 12:44.9379 |
| 9 | iseek Racing | Jason Gomersall (QLD) | Torana SLR 5000 | 10 | 12:49.2423 |
| 10 | Lyndways Builders/Mick Webb's | Wayne Mercer (VIC) | Ford Falcon XY GTHO | 10 | 12:57.4431 |
| 11 | TIFS – Warehousing & Distribut | Tony Karanfilovski (NSW) | Ford Mustang Trans A | 10 | 12:57.6091 |
| 12 | Sunliner RV | Tony Hunter (VIC) | Chevrolet Monza 2+2 | 10 | 13:04.6768 |
| 13 | THD Motorsport | Leo Tobin (VIC) | Holden HQ Monaro | 10 | 13:05.1482 |
| 14 | Whiteline Transport Racing | Mark King (QLD) | Chevrolet Camaro RS | 10 | 13:25.0616 |
| DNF | Darwin Cheapest Cars | Eddie Abelnica (VIC) | Ford Falcon XB Coupe |  9 | 11:33.0648 |
| DNF | Hercules Engines | Steve Mason (NSW) | Chevrolet Camaro |  1 |  1:28.3817 |
Result: Touring Car Masters Race 2, Hidden Valley
| | | | | | |
| --- | --- | --- | --- | --- | --- |
| 1 | Payce/Wilson Security | Steven Johnson (QLD) | Ford Mustang TransAm | 10 | 15:09.1249 |
| 2 | Whiteline Transport Racing/Lub | Andrew Miedecke (NSW) | Chevrolet Camaro SS | 10 | 15:10.5550 |
| 3 | Dunlop Super Dealers/Wilson Security | John Bowe (VIC) | Torana SLR 5000 | 10 | 15:11.3490 |
| 4 | Shannons Insurance | Jim Richards (VIC) | AMC Javelin | 10 | 15:11.8283 |
| 5 | iseek Racing | Jason Gomersall (QLD) | Torana SLR 5000 | 10 | 15:13.7023 |
| 6 | Mopar Performance | Greg Crick (TAS) | Chrysler Charger E55 | 10 | 15:19.9591 |
| 7 | Outbound Racing/wheels.com.pg | Keith Kassulke (QLD) | Ford Falcon XB Coupe | 10 | 15:21.3350 |
| 8 | Jesus Racing | Andrew Fisher (NSW) | Ford Falcon XY GTHO | 10 | 15:22.6139 |
| 9 | Glennan's Transport | Cameron Tilley (NSW) | Valiant Pacer | 10 | 15:24.6146 |
| 10 | Whiteline Transport Racing/Kin | Mark King (QLD) | Chevrolet Camaro RS | 10 | 15:27.3181 |
| 11 | Lyndways Builders/Mick Webb's | Wayne Mercer (VIC) | Ford Falcon XY GTHO | 10 | 15:31.1583 |
| 12 | TIFS – Warehousing & Distribut | Tony Karanfilovski (NSW) | Ford Mustang Trans A | 10 | 15:31.2660 |
| 13 | Darwin Cheapest Cars | Eddie Abelnica (VIC) | Ford Falcon XB Coupe | 10 | 15:31.8299 |
| 14 | Sunliner RV | Tony Hunter (VIC) | Chevrolet Monza 2+2 | 10 | 15:36.2131 |
| 15 | THD Motorsport | Leo Tobin (VIC) | Holden HQ Monaro | 10 | 15:36.5469 |
| 16 | Hercules Engines | Steve Mason (NSW) | Chevrolet Camaro | 10 | 15:37.8440 |
| DNF | Rain City Racing | Gavin Bullas (VIC) | Ford Mustang Fastback |  6 | 10:16.8515 |
| DNF | Outbound Racing/Treloar Roses | Garry Treloar (VIC) | Holden HQ Monaro | | |
| DNF | calga.biz | Bill Pye (NSW) | Chevrolet Camaro | | |