Brake issues hamper Ricciardo in Austria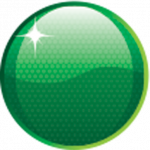 Daniel Ricciardo's Austrian Grand Prix weekend went from bad to worse as brake issues cost him a higher grid slot in qualifying.
The Red Bull Racing driver had already been issued with a 10 place grid penalty for a change to a fifth power unit, but two separate brake problems hampered the Australian's progress in qualifying.
Ricciardo failed to progress to Q3 for the first time this season as he could only manage a time good enough for 14th spot.
The 25-year-old, driving a new chassis this weekend, was adamant he would have secured a spot in the top 10 shoot out had the brake issue not struck.
Virtue of his penalty, Ricciardo will start the Austrian Grand Prix from 18th and will also face five seconds being added to his race time having been unable to fulfil the full 10 place gird drop.
Team-mate Daniil Kvyat out-qualified the Western Australian for the second consecutive race in eighth, but will start from 15th position due to an engine change penalty.
"We ran into some issues under braking in Q2," said Ricciardo.
"I know what I felt, but we are not sure we know why it happened.
"I think it was two separate issues – for once we weren't able to get the temperatures into the brakes, there was an off-set between the left and right side, and then there was some other stuff going on.
"I don't know whether it was engine braking related or with the downshift, but basically I couldn't pull up the car. So a couple of separate issues, both under braking, which hurt us a lot.
"It was a bit of a shame it happened during quali but as long as we get it sorted, we will try and make a better race.
"I think we were looking better. I have to see how much time we lost, but I mean I was braking a lot earlier than I was even in P3, for example. There was a chunk of time lost there and I am sure we would have been in Q3 without it."
Meanwhile, Kimi Raikkonen blamed his Ferrari team for his Q1 exit with the Finn frustrated by a miscommunication of information.
"I got some information and obviously it was wrong," said Raikkonen.
"I was doing the same thing I had been told when I was out.
"I never got the information that what was first the plan is now not possible and obviously we missed the lap completely.
"I did the plan as I was told. There was a mistake at some point. The plan changed but I was never told."
Austrian Grand Prix Grid
| Position | Driver | Team | Time | Gap |
| --- | --- | --- | --- | --- |
| 1 | Lewis Hamilton | Mercedes | 1:08.455s | – |
| 2 | Nico Rosberg | Mercedes | 1:08.655s | +0.200s |
| 3 | Sebastian Vettel | Ferrari | 1:08.810s | +0.355s |
| 4 | Felipe Massa | Williams/Mercedes | 1:09.192s | +0.737s |
| 5 | Nico Hulkenberg | Force India/Mercedes | 1:09.278s | +0.823s |
| 6 | Valtteri Bottas | Williams/Mercedes | 1:09.319s | +0.864s |
| 7 | Max Verstappen | Toro Rosso/Renault | 1:09.612s | +1.157s |
| 8 | Felipe Nasr | Sauber/Ferrari | 1:09.713s | +1.258s |
| 9 | Romain Grosjean | Lotus/Mercedes | – | – |
| 10 | Pastor Maldonado | Lotus/Mercedes | 1:10.374s | Q2 |
| 11 | Marcus Ericsson | Sauber/Ferrari | 1:10.426s | Q2 |
| 12 | Carlos Sainz | Toro Rosso/Renault | 1:10.465s | Q2 |
| 13 | Sergio Perez | Force India/Mercedes | 1:12.522s | Q2 |
| 14 | Kimi Raikkonen | Ferrari | 1:12.867s | Q1 |
| 15 | Daniil Kvyat | Red Bull/Renault | 1:09.694s | Penalty |
| 16 | Roberto Merhi | Marussia/Ferrari | 1:14.071s | Q1 |
| 17 | Will Stevens | Marussia/Ferrari | 1:15.368s | Q1 |
| 18 | Daniel Ricciardo | Red Bull/Renault | 1:10.482s | Penalty |
| 19 | Fernando Alonso | McLaren/Honda | 1:10.736s | Penalty |
| 20 | Jenson Button | McLaren/Honda | 1:12.632s | Penalty |