Vettel sets practice pace amid gearbox dramas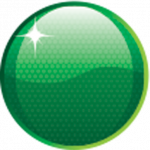 Sebastian Vettel emerged quickest in practice for this weekend's Austrian Grand Prix despite a gearbox issue ending his day prematurely.
The Ferrari driver was restricted to just four laps in opening practice due to a transmission issue, but the four-time world champion bounced back by posting a second session best 1:09.600s on super soft tyres.
However, the German's day was cut short when a gearbox sensor problem prompted the Ferrari team to halt his progress towards the end of Practice 2.
Mercedes was unable to display its familiar advantage over the rest of the field with Nico Rosberg trailing Vettel by 0.011s.
Team-mate Lewis Hamilton, who topped the opening 90 minute hit-out, struggled to find his rhythm in the afternoon session, which saw the Brit end the day in fifth position.
Ferrari's Kimi Raikkonen confirmed the Maranello team's pace in third with his best run on the super soft rubber 0.260s adrift of his opposite number.
Lotus produced the surprise of Friday practice with Pastor Maldonado clocking a time good enough for fourth ahead of Hamilton.
Fresh from his victory at the Le Mans 24 Hours, Nico Hulkenberg was sixth fastest for Force India in front of the sister Lotus of Romain Grosjean.
Toro Rosso's Max Verstappen was eighth while Sauber's Felipe Nasr and Sergio Perez rounded out the top 10.
Red Bull Racing couldn't match the pace of its sister Toro Rosso team at its home event, with Daniil Kvyat 12th and Daniel Ricciardo a lowly 17th.
Reliability issues plagued McLaren yet again with Fernando Alonso and Jenson Button forced to curtail their running with engine issues.
Alonso tested a new shorter nose in the session before being called back to the pits shortly after Button suffered a sudden loss of drive from his Honda power unit.
Result: Formula 1 Austrian Grand Prix Practice 2
| Position | Driver | Team | Time | Gap | Laps |
| --- | --- | --- | --- | --- | --- |
| 1 | Sebastian Vettel | Ferrari | 1:09.600s | – | 28 |
| 2 | Nico Rosberg | Mercedes | 1:09.611s | +0.011s | 50 |
| 3 | Kimi Raikkonen | Ferrari | 1:09.860s | +0.260s | 41 |
| 4 | Pastor Maldonado | Lotus/Mercedes | 1:09.914s | +0.314s | 44 |
| 5 | Lewis Hamilton | Mercedes | 1:10.137s | +0.537s | 49 |
| 6 | Nico Hulkenberg | Force India/Mercedes | 1:10.160s | +0.560s | 49 |
| 7 | Romain Grosjean | Lotus/Mercedes | 1:10.267s | +0.667s | 38 |
| 8 | Max Verstappen | Toro Rosso/Renault | 1:10.356s | +0.756s | 48 |
| 9 | Felipe Nasr | Sauber/Ferrari | 1:10.495s | +0.895s | 39 |
| 10 | Sergio Perez | Force India/Mercedes | 1:10.585s | +0.985s | 46 |
| 11 | Carlos Sainz | Toro Rosso/Renault | 1:10.631s | +1.031s | 50 |
| 12 | Daniil Kvyat | Red Bull/Renault | 1:10.686s | +1.086s | 48 |
| 13 | Marcus Ericsson | Sauber/Ferrari | 1:10.744s | +1.144s | 40 |
| 14 | Valtteri Bottas | Williams/Mercedes | 1:10.746s | +1.146s | 34 |
| 15 | Felipe Massa | Williams/Mercedes | 1:11.011s | +1.411s | 42 |
| 16 | Fernando Alonso | McLaren/Honda | 1:11.517s | +1.917s | 17 |
| 17 | Daniel Ricciardo | Red Bull/Renault | 1:11.676s | +2.076s | 38 |
| 18 | Jenson Button | McLaren/Honda | 1:11.919s | +2.319s | 17 |
| 19 | Will Stevens | Marussia/Ferrari | 1:12.522s | +2.922s | 34 |
| 20 | Roberto Merhi | Marussia/Ferrari | 1:13.094s | 3.494s | 34 |
Result: Formula 1 Austrian Grand Prix Practice 1
| Position | Driver | Team | Time | Gap | Laps |
| --- | --- | --- | --- | --- | --- |
| 1 | Nico Rosberg | Mercedes | 1:10.401s | – | 36 |
| 2 | Lewis Hamilton | Mercedes | 1:10.709s | +0.308s | 28 |
| 3 | Kimi Raikkonen | Ferrari | 1:11.028s | +0.627s | 22 |
| 4 | Valtteri Bottas | Williams/Mercedes | 1:11.452s | +1.051s | 26 |
| 5 | Felipe Nasr | Sauber/Ferrari | 1:11.633s | +1.232s | 28 |
| 6 | Daniil Kvyat | Red Bull/Renault | 1:11.642s | +1.241s | 31 |
| 7 | Daniel Ricciardo | Red Bull/Renault | 1:11.724s | +1.323s | 29 |
| 8 | Max Verstappen | Toro Rosso/Renault | 1:11.825s | +1.424s | 38 |
| 9 | Felipe Massa | Williams/Mercedes | 1:11.890s | +1.489s | 29 |
| 10 | Sergio Perez | Force India/Mercedes | 1:11.905s | +1.504s | 37 |
| 11 | Carlos Sainz | Toro Rosso/Renault | 1:11.948s | +1.547s | 32 |
| 12 | Pastor Maldonado | Lotus/Mercedes | 1:12.004s | +1.603s | 34 |
| 13 | Nico Hulkenberg | Force India/Mercedes | 1:12.031s | +1.630s | 36 |
| 14 | Jolyon Palmer | Lotus/Mercedes | 1:12.050s | +1.649s | 27 |
| 15 | Marcus Ericsson | Sauber/Ferrari | 1:12.159s | +1.758s | 30 |
| 16 | Jenson Button | McLaren/Honda | 1:12.920s | +2.519s | 30 |
| 17 | Fernando Alonso | McLaren/Honda | 1:13.272s | +2.871s | 10 |
| 18 | Will Stevens | Marussia/Ferrari | 1:13.937s | +3.536s | 29 |
| 19 | Roberto Merhi | Marussia/Ferrari | 1:15.459s | +5.058s | 11 |
| 20 | Sebastian Vettel | Ferrari | 1:15.684s | 5.283s | 4 |