Russell crashes out of Spa ADAC GT round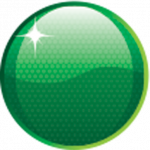 Aussie pairing David Russell and Steve Owen have been forced to withdraw from this weekend's ADAC GT Masters round at Spa-Francorchamps after a crash in qualifying.
Russell, who had taken a victory on debut in the series earlier this month, spun the Reiter Engineering Lamborghini Gallardo Extenso into the barriers at the exit of Stavelot during a hot lap.
The Nissan Motorsport Pirtek Enduro Cup driver still ended the session in fifth place, but will not take the start of either race due to the damage.
Owen had joined Russell in the Reiter entry this weekend before teaming with fellow Australians Roger Lago and Craig Lowndes for the upcoming 24 Hours of Spa.
"It had been wet during all of my practice laps and I set the fifth fastest lap during my first laps in the dry," said Russell.
"I feel terrible for the team, no one likes withdrawing from a race due to an accident.
"I slightly touched some astro-turf on the exit of Stavelot corner and that turned the car hard right and into a barrier.
"We were on track for a 2:18s lap which is incredibly fast for Spa, so it was a major disappointment to have the weekend end like this for the team and for my co-driver Steve Owen.
"I'll be back with Steve, Craig Lowndes and Roger Lago for our test day next week to be race ready for the Total Spa 24 Hour with a car that we now know is super quick here.
"While it is gutting to have this event end like this, I have really enjoyed my races in the ADAC GT Masters and thank all involved for making me so welcome, particularly all the hard working people at Reiter Engineering for giving me this opportunity.
"This is a series that I plan to be competing in again in the near future."
Russell, Owen and Lowndes will all be on track for the Spa test on Wednesday, where Lago's new Reiter built Lamborghini will cut its first laps.