Pither shines on V8 Utes return in Darwin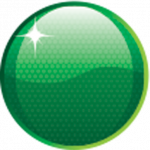 Dunlop Series regular Chris Pither claimed victory to mark a successful return to the V8 Utes Racing Series at Hidden Valley.
The 2011 V8 Utes champion became locked in a battle with Ryal Harris despite a messy start from the front row.
Pither was involved in contact which saw polesitter George Miedecke pushed off the track at Turn 1.
However, the Garry Rogers Motorsport V8 co-driver managed to escape the incident unscathed and set his sights on leader Harris.
Pither quickly reeled in the Gold Coast driver with sustained pressure resulting in a successful move for the lead sat Turn 5.
Once in front, he made no mistakes to record a comfortable victory from Harris, with Kris Walton locking out the podium for Ford.
"It's great to be back in the V8 Ute's, it's a fantastic category and this is the first time I've been a back in a Ford Ute for a while," said Pither.
"Surprising, they push a little more than the Holden I drove last time, however the drive off the corner is much better.
"It's nice to get one in the bag for the weekend, so full credit to Matt Stone ad Michael O'Dare for giving me the opportunity to drive."
Rhys McNally was the first Holden driver home in fourth ahead of Erebus Motorsport's Adam Marjoram and Kim Jane.
The V8 Utes Racing Series will host two races on Sunday with Race 2 scheduled for 11:40 and Race 3 set to begin at 4:40 local time.
Meanwhile, Adam Uebergang and Paul Morris shared the spoils in two thrilling races in the Aussie Racing Cars.
The pair produced a titanic scrap for the victory in Race 1 with Uebergang just pipping Morris in a drag race to the chequered flag.
Morris emerged victorious in the second encounter after another relentless dice with Uebergang, who lost second spot to Brendon Pingel on the final lap.
Debutant Freddie Hunt, the son of F1 world champion James Hunt, finished 10th in Race 2 following a retirement on his category debut.