Johnson pips Bowe in classic TCM battle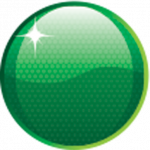 Steven Johnson came through a thrilling scrap with John Bowe to chalk up a victory in the Touring Car Masters at Hidden Valley.
Aided by the grunt of Bowe's championship winning Ford Mustang, Johnson assumed the lead in a frantic start to the opening TCM contest of the weekend.
Eager to reclaim the lead, Bowe, hampered by a weight penalty, slotted his pole sitting Holden Torana into second behind Johnson at Turn 1.
Johnson was unable to open up a lead with Bowe large in his mirrors, and by lap four the latter forced his way through to the lead.
However, the race was far from over as Johnson quickly re-passed the Torana two laps later where he remained until the chequered flag.
Despite coming under immense pressure from Bowe, Johnson managed to hang on to take the win by 0.5 seconds.
Andrew Miedecke brought his Chevrolet Camaro home in third with Jim Richards's AMC Javelin making it four manufacturers in the top four.
Jason Gomersall finished fifth in his Torana with Gavin Bullas' Ford Mustang in sixth position.
Greg Crick ran as high as third but a mistake on the opening lap saw him drop to 12th at the flag.
The Touring Car Masters will host two more races at Hidden Valley on Sunday.
Result: Touring Car Masters Race 1, Hidden Valley
| | | | | | |
| --- | --- | --- | --- | --- | --- |
| 1 | Payce/Wilson Security | Steven Johnson (QLD) | Ford Mustang TransAm |  10 | 12:28.1113 |
| 2 | Dunlop Super Dealers/Wilson Security | John Bowe (VIC) | Torana SLR 5000 |  10 | 12:28.6464 |
| 3 | Whiteline Transport Racing/Lub | Andrew Miedecke (NSW) | Chevrolet Camaro SS |  10 | 12:28.8644 |
| 4 | Shannons Insurance | Jim Richards (VIC) | AMC Javelin |  10 | 12:29.9494 |
| 5 | iseek Racing | Jason Gomersall (QLD) | Torana SLR 5000 |  10 | 12:39.6015 |
| 6 | Rain City Racing | Gavin Bullas (VIC) | Ford Mustang Fastback |  10 | 12:50.7177 |
| 7 | Glennan's Transport | Cameron Tilley (NSW) | Valiant Pacer |  10 | 12:51.3362 |
| 8 | Outbound Racing/wheels.com.pg | Keith Kassulke (QLD) | Ford Falcon XB Coupe |  10 | 12:53.8406 |
| 9 | TIFS – Warehousing & Distribut | Tony Karanfilovski (NSW) | Ford Mustang Trans A |  10 | 12:59.4703 |
| 10 | Lyndways Builders/Mick Webb's | Wayne Mercer (VIC) | Ford Falcon XY GTHO |  10 | 13:01.5354 |
| 11 | Jesus Racing | Andrew Fisher (NSW) | Ford Falcon XY GTHO |  10 | 13:01.9926 |
| 12 | Mopar Performance | Greg Crick (TAS) | Chrysler Charger E55 |  10 | 13:04.0730 |
| 13 | calga.biz | Bill Pye (NSW) | Chevrolet Camaro |  10 | 13:07.7250 |
| 14 | Outbound Racing/Treloar Roses | Garry Treloar (VIC) | Holden HQ Monaro |  10 | 13:07.7407 |
| 15 | Sunliner RV | Tony Hunter (VIC) | Chevrolet Monza 2+2 |  10 | 13:09.8590 |
| 16 | Whiteline Transport Racing/Kin | Mark King (QLD) | Chevrolet Camaro RS |  10 | 13:19.8462 |
| 17 | Darwin Cheapest Cars | Eddie Abelnica (VIC) | Ford Falcon XB Coupe |  10 | 13:37.8875 |
| 18 | Hercules Engines | Cameron Mason (NSW) | Chevrolet Camaro |  10 | 13:48.9052 |
| DNF | THD Motorsport | Leo Tobin (VIC) | Holden HQ Monaro | | |