Eli Evans wins Rally Qld Leg 1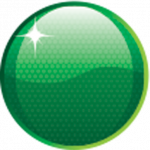 On what can only be described as a rollercoaster day for competitors in the International Rally of Queensland, Eli Evans stayed out of trouble to notch the Leg win and a sizeable points haul in the Australian Rally Championship.
The action was on from the opening stage with Harry Bates grinding to halt in his Toyota Corolla and Steve Mackenzie damaging his Ford Fiesta
In the lead Eli was quickest out of the blocks, clocking a stage time 3.1 seconds faster than his brother Simon, Molly Taylor in third.
It all looked set to disappear for Eli on the very next stage when he cut a corner sending his Citroen up onto two wheels and lucky to avoid a roll over.
The day's third stage claimed Tony Sullens' Citroen at a water-crossing, while Simon Evans fight ended when he broke a drive shaft after a wild moment.
After lunch a repeat of the morning's five stages, Eli Evans was managing the pace from the front, setting a string of fastest stage times to slowly increase his lead over second placed Molly Taylor.
That was until Stage 8 when Taylor detected a strange sound from the front of the Renault Clio and after a quick inspection found water pouring from the radiator.
The concern saw Molly drop almost six minutes, but only one place, down to third behind Adrian Coppin.
For Eli Evans it was relief to make it back to service and end the day on top.
"The problem in Queensland is if you drive flat out you won't finish. I drove flat out and only just finished!" said Evans.
Despite his concerns with his Peugeot 208's handling earlier in the day, and a last stage scare when it was spotted that fuel was dropping onto the road, Mark Pedder came through to claim the 4WD win by just 0.7 seconds from Kent Lawrence.
"A really tough day," said Pedder.
"Ok, a good place in the end but damn it was hard work to get to the end in one piece!"
In the Classics what started the day as a three horse race quickly became a one-horse trot by the day's end, Clay Badenoch the sole survivor.
In the Side-by-Side Rally Challenge Michael Guest managed to secure his first win for the new turbo-charged Can-Am Maverick, leading home arch rival Cody Crocker's Polaris by almost one minute, Nathan Chivers Can-Am in third.
In the Asia-Pacific Rally Championship India's Gurav Gill led home Skoda team mate Pontus Tidemand by just 4.6 seconds, with Kiwi Mike Young over two minutes back in third. With drivers contesting both the APRC and ARC, Eli Evans sits fifth in the International standings, Mark Pedder seventh and Adrian Coppin eighth.
The International Rally of Queensland continues tomorrow with a further eight Special Stages before the champagne finish in Imbil.
VIDEO End of day wrap