Red Bull drivers face engine penalties in Austria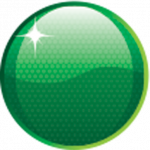 Daniel Ricciardo and Daniil Kvyat will incur a 10 place grid drop after Red Bull Racing confirmed a power unit change on both cars ahead of this weekend's Austrian Grand Prix.
The Red Bull duo have encountered numerous Renault engine failures this season which has forced the former world champion team to utilise its fourth and final power units in Monaco and Canada.
With the Red Bull Ring renowned as a tough circuit on engines, the Red Bull squad has elected to switch to fresh power units, which is likely to see Ricciardo and Kvyat start from the rear of the grid.
McLaren driver Fernando Alonso will also cop a grid drop penalty as he adopts a fifth power unit.
After a disappointing Canadian Grand Prix, which saw Ricciardo finish a lap down in 13th position, the Australian remains positive he can bounce back with a strong performance in Austria.
The 25-year-old will debut a new chassis having struggled for car balance in Montreal two weeks ago.
"I probably came in there (Canada) quite in a way emotional from what happened there a year earlier and probably just hoping for too much," said Ricciardo, eluding to his win in Montreal last year.
"So that already probably set the target too high from the start and it sort of spiralled into a poor weekend, for obviously some other reasons as well.
"We come here now with let's say a fresh approach on it all.
"I have a new chassis. I think we've got any variables that were maybe there in Canada and ready to have a good weekend.
"We know the track doesn't realty suit everything for our performance right now but hopefully have a good weekend here in front of the home fans."
Ricciardo has cooled any speculation that he is assessing his future options by claiming that he is focussed on helping Red Bull climb back to the top.
"Unfortunately, sometimes, you have to be a bit patient and for sure I'm set now with Red Bull and I would love to try and get back on the top step with them," added Ricciardo.
"I've just got to be patient and just try and work out with them as a team and hopefully let out some frustration on track if I need to in a good positive way.
"For now obviously my target is to get back on top with them and then we will see. The future is long but short term that's where I look."
The opening practice for the Austrian Grand Prix will begin this evening.