Eli Evans takes Queensland Power Stage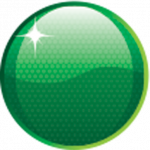 On a rough and challenging Armor All & STP Power Stage Eli Evans managed to just hold his older brother Simon at bay to claim the bonus points ahead of the International Rally of Queensland.
After the Sunshine Coast received over 100 millimetres of rain in the past week organisers were forced to make some major revisions to the stage.
Originally planned to be held in the Beerwah forests much closer to the rally base in Caloundra, plans were forced to change when access to that road became impassable. Organisers then found their backup road, out near the service park in Imbil, also had issues caused by the weather.
Having started wet in the morning the road quickly began to dry and drivers from the Asia-Pacific Rally Championship, who utilised the 2.5km stage for shakedown ahead of the ECB ARC Power Stage, were quickly creating a dry racing line and setting faster and faster times.
Second last onto the stage, Eli Evans, was just 0.8sec quicker than his Citroen team-mate Tony Sullens and importantly 0.2sec quicker than Simon Evans in the Honda Jazz.
"I gave it everything and it paid off!" said Eli.
"I wanted to beat Simon as badly as I'm sure he wanted to beat me. Now I need to keep this sort of pace up all weekend."
In the 4WD division Mark Pedder took the honours in a Peugeot 208 'Maxi' car. He was a clear four seconds faster than Gerald Schofield.
"I'm so happy to be able to bring the car out after Canberra and have such a good run this morning. It means a lot to me and to the whole team to be able to prove just how good this car is," said Pedder.
The International Rally of Queensland gets underway tonight with the official start ceremony in Bulcock St, Caloundra.
With the amount of recent rain, and having completed a treacherous recce yesterday that even saw three-time Australian Rally Champion Cody Crocker stranded off the road, drivers are cautious about what to expect tomorrow.
VIDEO: Armor All & STP Power Stage

ARMOR ALL & STP Power Stage Times
2WD
1. Eli Evans / Glen Weston (Citroen DS3 R3) 1m35.1s
2. Simon Evans / Ben Searcy (Honda Jazz) 1m35.3s
3. Tony Sullens / Julia Barkley (Citroen DS3 R3) 1m35.9s
4WD
1. Mark Pedder / Dale Moscatt (Peugeot 208 'Maxi') 1m35.1s
2. Gerald Schofield / Catriona Kelly (Mitsubishi Lancer Evo IX) 1m39.2s
3. Mike Bailey / Matt Harriott (Mitsubishi Lancer Evo IX) 1m39.7s
4. Kent Lawrence / James Wilson (Mitsubishi Lancer Evo VIII) 1m39.8s