Caltex Vortex Fuel for Thought giveaway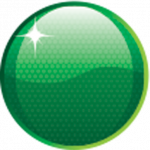 Speedcafe.com is offering readers the opportunity to be rewarded for their comments with the launch of the brand new Caltex Vortex Fuel for Thought competition.
Caltex will give away a $100 Caltex StarCash card each week for the best reader comment posted on a Speedcafe.com story via the 'Caltex Vortex Fuel for Thought' section at the bottom of every article.
The promotion coincides with Caltex Australia becoming a Platinum Partner with Speedcafe.com, making Caltex the official fuel of Australia's leading motorsport news website.
Caltex has a long history in Australian motorsport, most recently with Bathurst and V8 Supercar Champions, Red Bull Racing Australia.
Caltex Vortex Fuel for Thought will begin today with the first $100 StarCash Card winner, judged by Speedcafe.com, to be announced next week through the daily newsletter and social media channels.
To sign up to Caltex Vortex Fuel for Thought:
1) Head to Speedcafe.com
2) Open a story
3) Scroll to the bottom
4) Click Login and choose your preferred method – Disqus (sign up for an account), Facebook, Twitter or Gmail/Google+
5) Leave your Caltex Vortex Fuel for Thought
6) Automatically go into the draw for a $100 StarCash Card for the "Thought" of the week
For more information CLICK HERE.