John Martin secures Porsche Carrera Cup drive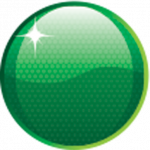 John Martin will contest the remaining rounds of the Porsche Carrera Cup Australia season with Michael Almond's Copyworld Racing Team.
The experienced sportscar driver has been eyeing a move to the popular category as part of a bid to put himself in contention for future co-driver roles in V8 Supercars.
Martin had been in talks to join McElrea Racing, which led to a test at Queensland Raceway, but the 30-year-old has taken up an offer to campaign the Copyworld Racing Team car driven by Cameron McConville this year.
The deal will see the former FIA World Endurance Championship racer contest a national series for the first time since 2006, when he won the Australian Formula Ford Championship.
"We're certainly not giving up on pursuing opportunities in LMP1 and other sportscar categories, but at the same time we would love to do something in the local professional series as well," said Martin.
"Initially we'd look at the enduro events and see where we progress to from there, I've never driven at Bathurst and it's been a long time since anyone has seen me race down here.
"We think the Porsche Carrera Cup Championship is a fantastic opportunity for me to get some experience around Mount Panorama, and to measure myself against some seriously tough racers in this category.
"When the chance to run with Michael's team presented itself, it was too good to refuse."
Martin's first taste of the Carrera Cup will come at the Castrol Edge Townsville 400 on July 10-12.