Nissan to decide Gen2 plans by October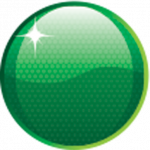 Nissan Australia CEO Richard Emery says the company will decide by October whether the GT-R takes over as its V8 Supercars contender under the 2017 Gen2 rules.
Emery confirmed that no decision has been made on the make-up of Nissan's future in the category following meetings with the company's global motorsport bosses at Le Mans.
The possibility of replacing the current Altima with the GT-R has been met with great enthusiasm from V8 Supercars, which is keen to see two-door 'hero' cars join the field under the new rules.
Emery has flagged concern, however, that racing the company's legendary badge in the tightly controlled category against family sedans may hurt its mystique.
THE FINAL RACE OF THE 2023 REPCO SUPERCARS CHAMPIONSHIP ON ONE OF THE WORLD'S BEST STREET CIRCUITS. GO ALL IN AT THE VAILO ADELAIDE 500, CLICK HERE TO BUY TICKETS
"GT-R is a closely held iconic brand within the Nissan brand that stands for innovation and high technology," Emery told Speedcafe.com.
"I'm worried about how taking GT-R into V8 Supercars would be perceived not just by the public, but by Nissan globally.
"Just hanging GT-R panels on a frame and not being able to do anything that GT-R is famous for is a deep philosophical discussion.
"It's not a lay down mesire that because the rules are open to a two-door we'll just do a GT-R because that's our motorsport product."
Emery made clear that the GT-R is the only alternative being considered against continuing with the current Altima, which will remain on sale in Australia until at least 2018.
Engine options, however, are more open, with Nismo boasting a host of potential alternatives to the current 5.0 litre VK56DE, which has been developed especially for the V8 Supercars program.
Emery isn't ruling out a switch to the six-cylinder turbo used in the GT-R GT3 or the four-cylinder turbo from its SuperGT GT-R, regardless of a decision on body shapes.
Although hesitant to be the first to take up the Gen2 engine rules following its tough slog with the Car of the Future, Nissan Australia expects to let Nismo largely guide its engine decision.
Nismo president Shoichi Miyatani joined Emery and Nissan's global motorsport director Darren Cox for initial discussions on the Gen2 V8 Supercars program at Le Mans.
"I'll give Miyatani-san a copy of the rules and then we'll have a discussion about the best option," said Emery of engines.
"There are a lot of options for us… but by the end of next year we'll have spent a lot of money on the current V8 engine.
"We'd like to think it'd be at the top of its development phase by next year. So do we want to put those in the bin and put another engine in?
"I'd say that people like Darren and some of the key people in Japan are still a bit hurt by how we were treated in year one (2013) as being the pioneering brand coming in first.
"I'm sure they'll say 'Richard, do you want to put the company through that again, being first in with the new rules and potentially be off the pace for a year?'
"That's another discussion we have to have as part of this process and we hope to have it finished by October."
Emery had initially slated mid-year as the company's planned decision period, but says Cox's busy schedule and the continued wait for solid Gen2 guidelines have resulted in the time frame extension.