Alonso: McLaren should focus on 2016 season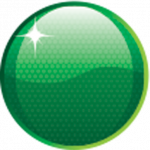 Fernando Alonso believes McLaren should focus its attentions on 2016 following a difficult start to the Formula 1 season.
The Woking based team has struggled to extract pace from its Honda powered MP4-30 this season, resulting in a solitary points finish from seven grands prix this year.
Reliability has also been a concern for the former world champion outfit with both Alonso and team-mate Jenson Button already onto their fourth and final power units for the year, heading into this weekend's Austrian Grand Prix.
Alonso, who is yet to register a point since moving from Ferrari, aired his frustrations publicly during the Canadian Grand Prix which saw him chalk up his fourth retirement of the season.
Although impressed with the progress made since the start of 2015, the 33-year-old feels a concerted push to develop for 2016 is the best approach for McLaren this year.
"With the position we are in and the performance we have, I think concentrating on next year is the clever option for us now," said Alonso when quoted by Autosport.
"I don't have any problem starting every single race from the pit lane if we keep improving the car.
"That's the main priority now, to concentrate on next year's performance, so let's see what the team can offer.
"I do think the progress has been quite amazing until now, so the second part of the season is a question mark for us, but we are all very optimistic."
McLaren could be set for a boost in the coming races with Honda confirming further updates to its power unit this week.
The Japanese manufacturer has spent two of its engine development tokens as it bids to close the gap to the rest of the paddock.