CLASSIFIEDS: Bright's Clipsal 500 chassis for sale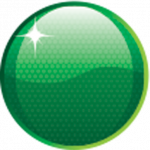 The heavily damaged chassis raced by Jason Bright at the 2014 Clipsal 500 is up for sale on Speedcafe.com Classifieds.
Bright emerged unscathed from a frightening crash during the third race at the Clipsal 500 after contact saw the Brad Jones Racing entry pitched into a series of barrel rolls, before ending up on its roof.
The ferocity of the crash rendered the chassis, codenamed BJR001-V8SC017, unrepairable by the team with the remains lying dormant in the Albury team's workshop since the incident.
A brand new chassis was frantically built up by the team in a much publicised repair to allow Bright to contest the following non championship round at the Australian Grand Prix.
The team has now put the Clipsal 500 chassis remains up for sale via Speedcafe.com Classifieds, representing a rare opportunity to own a piece of V8 Supercars memorabilia.
"It was a monumental crash and it was going to be a huge job to fix it and there are only a certain few people who would have been able to bring it back to life," said team manager Chris Clark.
"We already had a second chassis ready to go so it has just been sitting in the shed ever since we stripped it down."
The revamped Speedcafe.com Classifieds section allows sellers to post items free-of-charge no matter what the item or its price.
For the chance to purchase this Brad Jones Racing V8 Supercar chassis, simply click here and register for free.