WORLD WRAP: Brabham in Super Truck debut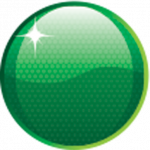 Matthew Brabham scored two top five finishes on a surprise debut in the American Stadium Super Trucks at Toronto.
The 21-year-old American based Australian, who was assisting Mazda Road to Indy competitors at the event, was handed a late call up to contest the popular truck series.
Despite limited experience behind the wheel of the 600 horsepower Stadium Super Truck, he managed to finish fifth in the opening heat, which he followed up with a fourth in the final encounter.
Scotty Steele and Keegan Kincaid shared the victories on the Toronto streets.
"I couldn't stop smiling under my helmet," said Brabham grandson of the late Sir Jack Brabham.
"I have to give a massive thank you to Robby Gordon and his team for giving me the drive, and I hope I can drive it again soon.
"In Saturday's race, I got a good start however I was going over the jumps side by side with Robby entering lap two and I landed crooked off the last jump and lost it. I spun around and got going again.
"Then as I caught up to the pack the very next lap they guy in front lost it over the jumps and rolled over onto his roof and slid into the wall! It was crazy. Totally insane.
"I had an absolute blast and pretty much the most fun I have had In racing. I'm still learning how to hit the jumps properly.
"Every time I go sailing through the air I think I'm going to crash. I'm not used to being up near the top of the catch fence on a street track multiple times a lap.
"However it makes for a adrenaline rush and some awesome fun."
The Stadium Super Trucks are due to return to Australia as a support category at the Castrol Gold Coast 600 in October.
Indy Lights
Spencer Pigot completed an impressive double Indy Lights victory on the streets of Toronto.
The American driver led home championship leader Jack Harvey on both occasions in what proved to be a pair of eventful races.
Pigot inherited the lead in Race 1 when RC Enerson collided with the back of leader Nelson Piquet Jr, which resulted in a frightening airborne crash.
Luckily Enerson escaped the wreckage unscathed.
Pigot made the most of the restart to take the chequered flag by 0.6s from Harvey with Kyle Kaiser in third.
Despite tricky wet conditions, Pigot produced a faultless drive to claim an impressive double.
Late contact with Juan Piedrahita failed to stop Ed Jones from claiming the final podium place.
Only three crash finished on the lead lap as the wet weather caused several incidents, one of which forced Piquet into another retirement when he was taken out of the race by Kaiser.
VIDEO: Race 1 Crash

Formula Renault 3.5
Oliver Rowland extended his Formula Renault 3.5 Championship lead by recording a third victory of the season following a hard fought duel with Matthieu Vaxiviere at the Hungaroring.
Catapulted to the front by an impressive start, Rowland and polesitter Vaxiviere became locked in a hotly contested battle for the lead at the Hungarian circuit.
Vaxiviere pushed hard but he was unable to prevent Rowland from taking the win by 1.5s with Strakka Racing's Gustav Malja in third.
Arden Motorsport's Egor Orudzhev recored his maiden Formula Renault 3.5 Championship win in Saturday's opener having seen off Marussia F1 driver Roberto Merhi and Rowland.
Rowland leads the championship standings by 16 points from Vaxiviere.
Formula Renault 2.0 Eurocup
Jack Aitken and Louis Deletraz shared the spoils in the latest round of the Formula Renault 2.0 Eurocup at Hungary.
Aitken managed to hold off fellow Brit Ben Barnicoat to secure victory in Race 1 by 2.8s with championship leader Deletraz in third.
It proved to be a strong race for Australian Anton De Pasquale as he scored a maiden top 10 finish in eighth.
Deletraz controlled the second race with the Swiss driver taking the victory by 1.8s from fellow countryman Kevin Jorg with Jake Hughes in third.
De Pasquale retired after four laps while fellow Australian James Allen came home in 18th position.