RX Australia shelved following circuit backflip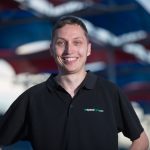 Rallycross Australia is searching for a new host venue after being forced to pull the pin on its two scheduled events for 2015.
The newly formed Victorian state level rallycross series was informed by circuit management Motorcycling Victoria late last week of a move to prohibit the use of the Broadford Park motorcycle circuit.
Headed by former Rallycross competitor Bob Watson, the series had originally agreed with the circuit to host the first of two events at the venue on July 19 with a second meeting on October 25.
Motorcycling Victoria claims hosting rallycross events would pose a "financial risk" to the venue.
A statement from Motorcycling Victoria has pointed to rising circuit maintenance costs and the risk of possible damage being inflicted being the reasons for the decision.
"It is the decision of the MC Board not to continue to host Rallycross events in the future" said Motorcycling Victoria CEO Wayne Holdsworth.
The fears of increased costs for the venue arose after mud had been dragged onto the tarmac circuit by rallycross cars leaving the unsealed sections of the unfinished rallycross track during the launch day on May 21.
Rallycross Australia says it was hoping to install concrete aprons leading into the gravel sections of track to help alleviate the issue.
The series has already begun the search for a new venue in Victoria, although it appears unlikely it will host events at Calder Park.
Calder features on the calendar of the separate Extreme Rallycross Championship, but has been deemed financially unviable for the state-based Rallycross Australia.
"There is no future at Broadford although it was by far the best venue in Victoria we are now looking at other places," Watson told Speedcafe.com.
"It (the series) is not dead. Rallycross has to happen in Australia. It is prospering everywhere else in the world so why couldn't it happen in Victoria?
"We are going to press ahead and find another venue. We have already found a couple of possibilities and we will look into them in the next week or so."
Watson confirmed that Rallycross Australia is now looking to 2016 for its first event.
"It is a six month negotiating period no matter who you talk to with regard to venues. It took us a long time to get Bradford and we didn't expect them to pull the pin," he said.
"We looked like we were going to get a really good entry I have been fielding phone calls on a daily basis, so its very frustrating."
Unaffected by the Broadford decision, the national Extreme Rallycross Championship revealed its revised seven event calendar last week.