POLL: Which Kiwi impressed you most?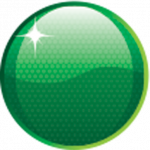 Last weekend will go down as one of the greatest in the history of New Zealand motorsport, with several Kiwis excelling on the world stage.
Defying its relatively tiny population, five Kiwis stood out among the stellar performers across the Le Mans 24 Hours and the World Rally Championship's Rally Italy.
The most obvious candidate for Kiwi star of the weekend is Earl Bamber, who co-drove the winning Porsche 919 to victory in the 24 Hours.
The result was the first win for a New Zealander at Le Mans since 1966 and came in 24-year-old Bamber's first start in the French classic.
Bamber and co-drivers Nico Hulkenberg and Nick Tandy trumped their full-time team-mates in just their second starts in prototype machinery.
Compatriot Brendon Hartley was meanwhile a standout for much of the Le Mans weekend on the way to second place in the final result.
The 25-year-old was chosen to complete the final stints of the race in the car he shared with Mark Webber and Timo Bernhard, such is the Kiwi's standing with the team.
Counting against Hartley, however, was a misjudgement of a 'slow zone' in the sixth hour that saw his car handed a costly one-minute penalty.
A total of three Kiwis climbed the Le Mans podium, with Mitch Evans finishing runner-up in the LMP2 class for Jota Sport.
Like Bamber, Evans also tackled his first Le Mans in just his second prototype start and excelled despite lacking experience outside of open-wheel racing.
Evans completed the penultimate stint in the Gibson-Nissan, hauling the car into winning contention.
The strongest individual performance from a Kiwi across Le Mans week had however arguably come from Richie Stanaway.
The Aston Martin World Endurance Championship regular scored pole position in the GTE Pro category, trumping the AF Corse Ferrari and his stable of AMR team-mates.
Stanaway also led GTE Pro for much of the early stages before the car was taken out of contention when co-driver Fernando Rees crashed just after half distance.
The weekend was completed by a career best run to second place for Hayden Paddon in Rally Italy.
Paddon won four stages and led for much of the rally before a spin and a collision with a rock slowed his charge on Saturday afternoon.
The result equalled the highest previous finish for a Kiwi in the WRC, matching the marker shared by Rod Millen, Ray Wilson and Blair Robson, who all scored runner-up slots on Rally New Zealand.
It was the best ever finish for a Kiwi away from home soil, two places better than Possum Bourne's fourth at Rally Australia in 1990.
This week's Pirtek Poll asks; Which Kiwi impressed you most at the weekend? Cast your vote below.