Newgarden leads CFH Racing to Toronto one-two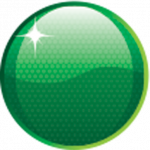 Josef Newgarden scored his second win of the season by beating home CFH Racing team-mate Luca Filippi in a rain-hit Honda Indy Toronto.
The American vaulted to the front after an early stop for slicks on lap 28 fell just prior to a full course yellow.
With no more rain returning to the Canadian venue, Newgarden was able to control the race for the duration, eventually leading Filippi to the flag by 1.4s.
The result backed up success at Barber Motorsport Park in April for Newgarden and CFH, which was created following the off-season merger of Sarah Fisher Hartman Racing and Ed Carpenter Racing.
"I'm just really proud of everybody on this team," said co-owner Sarah Fisher.
Stan Sport is the only way to watch every round of the INDYCAR SERIES. Click here for all the action streaming ad-free, live and on demand.
"I'm proud of Josef, I'm proud of the 20 car guys. I never would have thought that would have happened."
Penske team-mates Helio Castroneves and Will Power scored third and fourth respectively, with the latter closing seventh-placed finisher Juan Pablo Montoya's championship lead down to 25 points.
Sebastien Bourdais also scored solid points in fifth, while sixth and eighth and Ganassi team-mates Tony Kanaan and Scott Dixon ensured a Chevrolet sweep of the top eight places.
Amid largely improved driving standards compared with the recent wet/dry street races in Detroit, the 85 laps saw just two full course cautions.
The incident that dramatically swung the race in Newgarden's favour was a single-car spin for James Jakes' Schmidt Peterson Dallara.
The race's only retirements were Carlos Munoz, who suffered a gearbox failure while following the same strategy as Newgarden, and Stefano Coletti, who damaged his front-wing before crashing out.
Result: Honda Indy Toronto
| Pos. | Car # | Driver | Manufacturer | Laps | Running / Reason Out |
| --- | --- | --- | --- | --- | --- |
| 1 | 67 | Josef Newgarden | Chevrolet | 85 | Running |
| 2 | 20 | Luca Filippi | Chevrolet | 85 | Running |
| 3 | 3 | Helio Castroneves | Chevrolet | 85 | Running |
| 4 | 1 | Will Power | Chevrolet | 85 | Running |
| 5 | 11 | Sebastien Bourdais | Chevrolet | 85 | Running |
| 6 | 10 | Tony Kanaan | Chevrolet | 85 | Running |
| 7 | 2 | Juan Pablo Montoya | Chevrolet | 85 | Running |
| 8 | 9 | Scott Dixon | Chevrolet | 85 | Running |
| 9 | 15 | Graham Rahal | Honda | 85 | Running |
| 10 | 14 | Takuma Sato | Honda | 85 | Running |
| 11 | 22 | Simon Pagenaud | Chevrolet | 85 | Running |
| 12 | 5 | Conor Daly (R) | Honda | 85 | Running |
| 13 | 27 | Marco Andretti | Honda | 85 | Running |
| 14 | 41 | Jack Hawksworth | Honda | 85 | Running |
| 15 | 98 | Gabby Chaves (R) | Honda | 85 | Running |
| 16 | 8 | Sebastian Saavedra | Chevrolet | 85 | Running |
| 17 | 19 | Tristan Vautier | Honda | 85 | Running |
| 18 | 18 | Rodolfo Gonzalez (R) | Honda | 85 | Running |
| 19 | 28 | Ryan Hunter-Reay | Honda | 84 | Running |
| 20 | 83 | Charlie Kimball | Chevrolet | 84 | Running |
| 21 | 7 | James Jakes | Honda | 84 | Running |
| 22 | 26 | Carlos Munoz | Honda | 69 | Mechanical |
| 23 | 4 | Stefano Coletti (R) | Chevrolet | 40 | Contact |