Kurt Busch masters rain hit Michigan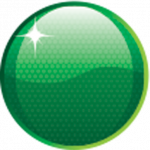 Kurt Busch has won the rain-shortened Quicken Loans 400 at Michigan International Speedway as a number of drivers rolled the dice to beat the threatening skies.
The race was stopped four times by red flags for rain. NASCAR declared the race at 138 of 200 laps when a massive storm hit the track.
Under NASCAR rules a race can be declared official once 50% is complete. Michigan does not have a lighting system, meaning darkness was the other factor in declaring the result. In fact only 100 laps were run under full racing green flag conditions.
It was Busch's second win of the season and 27th of his career. He gave Stewart-Haas Racing its first win at Michigan after scoring his third career victory at the two-mile track.
Busch took the lead on lap 133 when Kyle Larson, who was trying to stretch his fuel as the rain approached simply ran out of time and had to pit for fuel. Five laps later the skies opened and the race was called awarding Busch the victory.
"(Crew chief) Tony Gibson led these guys through a back-up car, the pit crew was there giving it its best," said Busch.
"It's an unbelievable feeling to know what we went through, paced ourselves and found the lead towards the latter part of the race and then the rain came in."
Dale Earnhardt Jr., Martin Truex Jr., Matt Kenseth and Joey Logano rounded out the top five. For Truex Jr. it was his 14th top-10 finish in the season's first 15 races to tie Richard Petty's mark in 1969.
Defending champion and points leader, Kevin Harvick, had his time at the front of the field but ended up 36th and two laps down after a puncture.
Kyle Busch took a big hit to his hopes of making the Chase when he slammed into the wall on lap 53.
VIDEO: Rain gamble

VIDEO: Victory Lane

 RESULTS: Quicken Loans 400 – Michigan International Speedway
| | | | | | | | | | |
| --- | --- | --- | --- | --- | --- | --- | --- | --- | --- |
| POS. | CAR # | DRIVER | MANUFACTURER | STARTING POS. | LAPS | LAPS LED | FINAL STATUS | POINTS | BONUS POINTS |
| 1 | 41 | Kurt Busch | Chevrolet | 24 | 138 | 6 | Running | 47 | 4 |
| 2 | 88 | Dale Earnhardt Jr | Chevrolet | 14 | 138 | 1 | Running | 43 | 1 |
| 3 | 78 | Martin Truex Jr | Chevrolet | 9 | 138 | 0 | Running | 41 | 0 |
| 4 | 20 | Matt Kenseth | Toyota | 12 | 138 | 3 | Running | 41 | 1 |
| 5 | 22 | Joey Logano | Ford | 11 | 138 | 7 | Running | 40 | 1 |
| 6 | 2 | Brad Keselowski | Ford | 3 | 138 | 6 | Running | 39 | 1 |
| 7 | 1 | Jamie McMurray | Chevrolet | 25 | 138 | 0 | Running | 37 | 0 |
| 8 | 27 | Paul Menard | Chevrolet | 17 | 138 | 0 | Running | 36 | 0 |
| 9 | 6 | Trevor Bayne | Ford | 20 | 138 | 0 | Running | 35 | 0 |
| 10 | 15 | Clint Bowyer | Toyota | 32 | 138 | 0 | Running | 34 | 0 |
| 11 | 11 | Denny Hamlin | Toyota | 13 | 138 | 0 | Running | 33 | 0 |
| 12 | 19 | Carl Edwards | Toyota | 4 | 138 | 41 | Running | 33 | 1 |
| 13 | 13 | Casey Mears | Chevrolet | 27 | 138 | 0 | Running | 31 | 0 |
| 14 | 33 | Ty Dillon | Chevrolet | 22 | 138 | 0 | Running | 0 | 0 |
| 15 | 5 | Kasey Kahne | Chevrolet | 1 | 138 | 1 | Running | 30 | 1 |
| 16 | 10 | Danica Patrick | Chevrolet | 19 | 138 | 2 | Running | 29 | 1 |
| 17 | 42 | Kyle Larson | Chevrolet | 16 | 138 | 7 | Running | 28 | 1 |
| 18 | 31 | Ryan Newman | Chevrolet | 23 | 138 | 0 | Running | 26 | 0 |
| 19 | 48 | Jimmie Johnson | Chevrolet | 8 | 137 | 0 | Running | 25 | 0 |
| 20 | 3 | Austin Dillon | Chevrolet | 7 | 137 | 0 | Running | 24 | 0 |
| 21 | 24 | Jeff Gordon | Chevrolet | 6 | 137 | 0 | Running | 23 | 0 |
| 22 | 43 | Aric Almirola | Ford | 26 | 137 | 0 | Running | 22 | 0 |
| 23 | 47 | AJ Allmendinger | Chevrolet | 31 | 137 | 0 | Running | 21 | 0 |
| 24 | 21 | Ryan Blaney | Ford | 5 | 137 | 0 | Running | 0 | 0 |
| 25 | 17 | Ricky Stenhouse Jr | Ford | 33 | 137 | 0 | Running | 19 | 0 |
| 26 | 9 | Sam Hornish Jr | Ford | 30 | 137 | 0 | Running | 18 | 0 |
| 27 | 51 | Justin Allgaier | Chevrolet | 36 | 137 | 0 | Running | 17 | 0 |
| 28 | 14 | Tony Stewart | Chevrolet | 15 | 137 | 0 | Running | 16 | 0 |
| 29 | 4 | Kevin Harvick | Chevrolet | 2 | 137 | 63 | Running | 17 | 2 |
| 30 | 46 | Michael Annett | Chevrolet | 35 | 137 | 0 | Running | 14 | 0 |
| 31 | 40 | Landon Cassill | Chevrolet | 29 | 137 | 0 | Running | 0 | 0 |
| 32 | 35 | Cole Whitt | Ford | 40 | 137 | 0 | Running | 12 | 0 |
| 33 | 34 | Brett Moffitt | Ford | 37 | 137 | 0 | Running | 11 | 0 |
| 34 | 98 | Josh Wise | Ford | 39 | 137 | 1 | Running | 11 | 1 |
| 35 | 55 | David Ragan | Toyota | 18 | 136 | 0 | Running | 9 | 0 |
| 36 | 16 | Greg Biffle | Ford | 21 | 136 | 0 | Running | 8 | 0 |
| 37 | 26 | Jeb Burton | Toyota | 38 | 136 | 0 | Running | 7 | 0 |
| 38 | 23 | J.J. Yeley | Toyota | 41 | 136 | 0 | Running | 0 | 0 |
| 39 | 83 | Matt DiBenedetto | Toyota | 43 | 136 | 0 | Running | 5 | 0 |
| 40 | 32 | Mike Bliss | Ford | 42 | 136 | 0 | Running | 0 | 0 |
| 41 | 7 | Alex Bowman | Chevrolet | 28 | 84 | 0 | Running | 3 | 0 |
| 42 | 38 | David Gilliland | Ford | 34 | 64 | 0 | Accident | 2 | 0 |
| 43 | 18 | Kyle Busch | Toyota | 10 | 52 | 0 | Accident | 1 | 0 |
STANDINGS
| | | | | | | | | |
| --- | --- | --- | --- | --- | --- | --- | --- | --- |
| POS | DRIVER | POINTS | BEHIND | STARTS | WINS | TOP 5 | TOP 10 | DNF |
| 1 | Kevin Harvick | 576 | Leader | 15 | 2 | 10 | 13 | 0 |
| 2 | Martin Truex Jr | 561 | -15 | 15 | 1 | 5 | 14 | 0 |
| 3 | Joey Logano | 520 | -56 | 15 | 1 | 8 | 11 | 0 |
| 4 | Dale Earnhardt Jr | 508 | -68 | 15 | 1 | 8 | 9 | 1 |
| 5 | Jimmie Johnson | 506 | -70 | 15 | 4 | 9 | 10 | 0 |
| 6 | Brad Keselowski | 480 | -96 | 15 | 1 | 3 | 9 | 1 |
| 7 | Jamie McMurray | 464 | -112 | 15 | 0 | 2 | 7 | 1 |
| 8 | Matt Kenseth | 456 | -120 | 15 | 1 | 5 | 9 | 1 |
| 9 | Kasey Kahne | 447 | -129 | 15 | 0 | 2 | 5 | 1 |
| 10 | Jeff Gordon | 434 | -142 | 15 | 0 | 2 | 8 | 1 |
| 11 | Kurt Busch | 426 | -150 | 12 | 2 | 5 | 7 | 0 |
| 12 | Paul Menard | 421 | -155 | 15 | 0 | 2 | 4 | 1 |
| 13 | Denny Hamlin | 412 | -164 | 15 | 1 | 3 | 6 | 1 |
| 14 | Carl Edwards | 401 | -175 | 15 | 1 | 1 | 2 | 0 |
| 15 | Aric Almirola | 401 | -175 | 15 | 0 | 1 | 1 | 1 |
| 16 | Ryan Newman | 400 | -176 | 15 | 0 | 4 | 8 | 1 |
| 17 | Clint Bowyer | 388 | -188 | 15 | 0 | 0 | 4 | 0 |
| 18 | Kyle Larson | 361 | -215 | 14 | 0 | 1 | 5 | 2 |
| 19 | Danica Patrick | 357 | -219 | 15 | 0 | 0 | 2 | 0 |
| 20 | Greg Biffle | 351 | -225 | 15 | 0 | 1 | 2 | 0 |
| 21 | Casey Mears | 339 | -237 | 15 | 0 | 0 | 1 | 1 |
| 22 | AJ Allmendinger | 321 | -255 | 15 | 0 | 0 | 2 | 3 |
| 23 | Austin Dillon | 314 | -262 | 15 | 0 | 0 | 1 | 2 |
| 24 | David Ragan | 299 | -277 | 15 | 0 | 1 | 1 | 1 |
| 25 | Sam Hornish Jr | 273 | -303 | 15 | 0 | 0 | 1 | 1 |
| 26 | Tony Stewart | 269 | -307 | 15 | 0 | 0 | 1 | 3 |
| 27 | Trevor Bayne | 263 | -313 | 15 | 0 | 0 | 1 | 1 |
| 28 | Ricky Stenhouse Jr | 262 | -314 | 15 | 0 | 1 | 1 | 1 |
| 29 | David Gilliland | 262 | -314 | 15 | 0 | 0 | 0 | 1 |
| 30 | Justin Allgaier | 251 | -325 | 15 | 0 | 0 | 1 | 3 |
| 31 | Cole Whitt | 239 | -337 | 15 | 0 | 0 | 0 | 1 |
| 32 | Brett Moffitt | 215 | -361 | 13 | 0 | 0 | 1 | 0 |
| 33 | Alex Bowman | 195 | -381 | 14 | 0 | 0 | 0 | 2 |
| 34 | Michael Annett | 176 | -400 | 15 | 0 | 0 | 0 | 1 |
| 35 | Josh Wise | 155 | -421 | 14 | 0 | 0 | 1 | 3 |
| 36 | Matt DiBenedetto | 148 | -428 | 12 | 0 | 0 | 0 | 0 |
| 37 | Michael McDowell | 101 | -475 | 7 | 0 | 0 | 0 | 0 |
| 38 | Jeb Burton | 85 | -491 | 11 | 0 | 0 | 0 | 2 |
| 39 | Kyle Busch | 78 | -498 | 4 | 0 | 0 | 1 | 2 |
| 40 | Alex Kennedy | 48 | -528 | 6 | 0 | 0 | 0 | 0 |
| 41 | Bobby Labonte | 38 | -538 | 2 | 0 | 0 | 0 | 0 |
| 42 | Brian Vickers | 32 | -544 | 2 | 0 | 0 | 0 | 0 |
| 43 | Michael Waltrip | 26 | -550 | 2 | 0 | 0 | 0 | 0 |
| 44 | Reed Sorenson | 22 | -554 | 2 | 0 | 0 | 0 | 0 |
| 45 | Mike Wallace | 8 | -568 | 1 | 0 | 0 | 0 | 0 |
| 46 | Ron Hornaday Jr | 2 | -574 | 1 | 0 | 0 | 0 | 1 |
| 47 | Ryan Blaney | 0 | -576 | 6 | 0 | 1 | 1 | 3 |
| 48 | Brian Scott | 0 | -576 | 4 | 0 | 0 | 0 | 2 |
| 49 | Ty Dillon | 0 | -576 | 4 | 0 | 0 | 0 | 0 |
| 50 | J.J. Yeley | 0 | -576 | 14 | 0 | 0 | 0 | 2 |
| 51 | Regan Smith | 0 | -576 | 4 | 0 | 0 | 0 | 0 |
| 52 | Chase Elliott | 0 | -576 | 3 | 0 | 0 | 0 | 0 |
| 53 | Matt Crafton | 0 | -576 | 1 | 0 | 0 | 0 | 0 |
| 54 | Johnny Sauter | 0 | -576 | 1 | 0 | 0 | 0 | 0 |
| 55 | Chris Buescher | 0 | -576 | 5 | 0 | 0 | 0 | 0 |
| 56 | Landon Cassill | 0 | -576 | 15 | 0 | 0 | 0 | 4 |
| 57 | Brendan Gaughan | 0 | -576 | 7 | 0 | 0 | 0 | 2 |
| 58 | Mike Bliss | 0 | -576 | 8 | 0 | 0 | 0 | 0 |
| 59 | Joe Nemechek | 0 | -576 | 1 | 0 | 0 | 0 | 0 |
| 60 | Travis Kvapil | 0 | -576 | 1 | 0 | 0 | 0 | 0 |
| 61 | Joey Gase | 0 | -576 | 2 | 0 | 0 | 0 | 1 |
| 62 | Jeff Green | 0 | -576 | 1 | 0 | 0 | 0 | 0 |
| 63 | Erik Jones | 0 | -576 | 1 | 0 | 0 | 0 | 0 |
| 64 | Tanner Berryhill | 0 | -576 | 0 | 0 | 0 | 0 | 0 |
| 65 | Justin Marks | 0 | -576 | 0 | 0 | 0 | 0 | 0 |