Aussies fourth in dramatic Speedway World Cup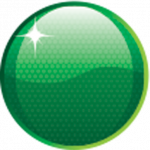 The Australian team have finished a valiant fourth in a wonderful Monster Energy Speedway World Cup Final in Vojens, Denmark, which saw Sweden stage a come from behind victory in the very final heat.
After the original staging was postponed from Saturday night due to inclement weather the full meeting ran Sunday afternoon.
Denmark held the extremely slender meeting lead for much of the 20 heats until it came unstuck for them in the final stages.
At the start of heat 19, Danish rider Kenneth Bjerre went no further than a metre off the line when his engine expired as the tapes rose. The Danes were leading by four points at the time. Swede Freddie Lindgren staved off a battle from the Poles to take the important win closing the gap to one with a heat remaining.
In an incredible final heat, Danish rider Niels Kristian Iversen cannoned into the back of Przemyslaw  Pawlicki in turn four of the first lap. Aussie Captain, Chris Holder, who was running an extreme high line did a terrific job to bail from his steed as he was approaching Iversen's bike.
After a red light period to clean up the carnage, Iversen was excluded and then Jonsson went on to take a storming victory over Poland and Australia.
"It is hard to describe how I feel now," said Iversen after the event. "What can I say, I threw everything away in that race, I cannot say any more."
Danish rider Peter Kildemand top scored for the meeting with 13 points, while three time World Champion Nicki Pedersen was well contained, managing just four.
Overall, just eight points split the four squads after a stunning meeting to decide the Ove Fundin Trophy winners for 2015.
Australia was plagued with bad luck early in the event, with Jason Doyle having his front end taken out in his second ride while in a solid point scoring position. Holder took the double point Joker in Heat 14, however was unable to convert it to any points when he missed the start and then was excluded after colliding with one of his competitors.
Doyle was Australia's talisman once again taking a string of wins, which kept Team Australia in the hunt. He, Holder and Troy Batchelor netted eight points, while Nick Morris contributed two. Australia was locked on points with Poland going into the final race, however Holder was unable to get around the Poles, the red and white team sneaking one point in front.
Australian team manager Mark Lemon paid tribute to the new World Champions, but lamented on his squad not getting the luck it needed.
"It was a tough night and we didn't get the rub of the green," said Lemon. "There were a couple of decisions by the referee that lacked consistency.
"I believed these guys could push for the gold and they put in a gritty performance. It wasn't to be, but our luck has to change. We had rotten luck. Sweden had all the luck in the world.
"Congratulations to Sweden and good on them. They got lucky in Poland last weekend and had some pretty lucky decisions on Sunday."
Swedish Captain, Andreas Jonsson was naturally elated.
"We were tight together as a team and discussed the setup and everything – it isn't over until the end," said  Jonsson. "We work really hard for this gold medal and it is a full team effort. We were definitely the underdogs coming in this weekend."
It was the first time since 2004 that a team other than Denmark or Poland won the Speedway World Cup – in 2004 it was again the Swedes that took victory.
VIDEO: Monster Energy Speedway World Cup Final Highlights: