Shannons Wrap: Simpson dominates GT3 Cup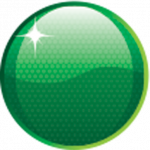 GT3 Cup Challenge rookie Ryan Simpson extended his points lead with a clean sweep of all three races at Winton Motor Raceway.
The Sydneysider backed up his Jim Richards Endurance Trophy race victory from Saturday evening with a pair of dominant performances on Sunday.
The final race featured a lengthy early Safety Car period after an opening lap crash left debris and oil on the circuit.
Jon McCorkindale was the highest profile casualty of the incident, ruining a weekend that had started with second place finishes in the opening two heats.
Seventeen-year-old Dylan O'Keefe made the most of McCorkindale's misfortune to finish second in the final ahead of John Goodacre, John Karytinos and Tim Miles.
Earlier at the Shannons Nationals event, Jon Collins took the lead of the Australian Formula 3 Championship after scoring all three races wins.
Rival Ricky Capo was first across the line in Race 2 only to be handed a five-second penalty for rolling at the start, relegating him to second place.
Capo made it a trio of seconds in the final despite an early spin.
Like the Porsches and F3, the Formula Ford Series action at Winton was also dominated by one man as Cameron Hill stormed to all three wins.
Two seconds and a fifth proved enough for Luis Leeds to finish second for the round, while Thomas Maxwell completed the podium.
Simon Tabinor meanwhile made it a double in the Super Sixes, proving too good for his rivals in both 30 lap races.
Gavin Ross and Harvey Phelan completed the top three as Ben Grice again suffered misfortune; breaking a driveshaft on the startline.
Rohan Little and Sven Burchartz shared the honours in the debut event for the IROC Challenge Series, with the former scoring two wins to the latter's one.
The Sports Racers completed the Winton program, where South Australians Aaron Steer and Mark Laucke traded the victories in their Wests.
CLICK HERE for Speedcafe.com's separate report on a history making day in the Kumho V8 Touring Car Series.