Teens show the way in Kumho V8s at Winton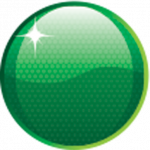 Eighteen-year-old Liam McAdam scored a career first Kumho V8 Touring Car race win at the Winton round of the Shannons Nationals.
McAdam filled the breach left by Eggleston Motorsport team-mate Jack Perkins, who dominated March's Sandown season opener in a one-off start in the category.
Scoring pole by 0.5s over Alex Rullo, McAdam led each of the opening heat's 10 laps to chalk up a dominant 12s victory.
Fourteen-year-old Rullo was equally impressive as he drove his MW Motorsport Ford solidly to second place ahead of veteran Steve Briffa.
Briffa completed a mid-race pass on 15-year-old Jake Kostecki to deny the category its first all-teen podium.
Tony Evangelou completed the top five, having carved through from the back after a pitlane infringement saw his qualifying effort – which had been good enough for second – scrubbed.
Also in action at Winton is the Porsche GT3 Cup Challenge, which saw Ryan Simpson storm to victory in the first Jim Richards Trophy race of the season.
Simpson took the flag a comfortable 11s clear of second placed finisher Jon McCorkindale at the end of the 30 laps.
Dylan O'Keefe, James Abela, John Karytinos and Geoff Emery filled the top six, with Emery fading from second in the early going.
Formula 3 proved a battle between Jon Collins and Ricky Capo, with Capo scoring pole before losing the start, and ultimately the race, to his rival.
The day's other winners were Cameron Hill (Formula Ford) and Simon Tabinor (Super Six), while Rohan Little and Roger I'Anson secured pole for Sunday's opening IROC and Sports Racer heats respectively.