Nissan GT-R NISMOs punted to back of LMP grid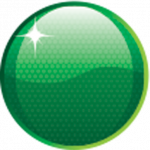 Nissan's return to the outright class of the World Endurance Championship has seen its three-car attack soured by heavy penalties following qualifying for the Le Mans 24 Hour.
The Nissan front-drive, front-engine V6 turbo LMP1s were among seven cars relegated to the back of their respective grids.
The ByKOLLES CLM along with the three Nissans were penalised for failing to achieve 110 percent of the pole time set by Neel Jani in 3:16.88s.
The Nissans will start out of 30th, 31st and 32nd position following the ruling.
Among the other cars penalised were the #45 Ibanez Racing Oreca Nissan LMP2 machine, the #71 AF Corse Ferrari and the #68 Team AAI Porsche 911 RSR.
"On proposal of the FIA Race Director, to admit drivers who did not comply with the minimum qualifying lap times to start the race, the Stewards decide to authorize the following drivers to take part in the warm-up & the race (ref: Article 68 B 2.8.2 of the Sporting Regulations)," a stewards statement said.
The ByKOLLES has been moved from 11th to 20th with the Nissans losing their qualifying spots of 12th, 13th and 15th.
Nissan has accepted the decision and refrained from making any official comment over the qualifying penalties.