Kahne edges Harvick to Michigan pole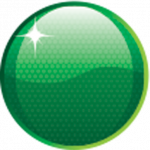 Kasey Kahne scored his first NASCAR Sprint Cup pole in three years by setting the fastest time in the final round of qualifying for the Quicken Loans 400 at Michigan International Speedway.
Kahne's first pole since 2012 edged him ahead of defending series champion and points leader, Kevin Harvick, who was fastest in the opening two rounds of qualifying and practice.
Kahne's pole time matched what Harvick had managed in round two – 35.645-seconds.
If Harvick finishes in the top-2 this weekend at Michigan he will become the first driver in Sprint Cup history to have 11 top-2 finishes in the first 15 races of the season.
Brad Keselowski was third ahead of Carl Edwards, while Ryan Blaney was a surprise fifth for Wood Brothers Racing; which only compete part-time in the Sprint Cup these days.
Kahne's Hendrick Motorsports team-mates Jeff Gordon and Jimmie Johnson – the two winners at Michigan last year – had to settle for sixth and eighth respectively.
After winning last week at Pocono, Martin Truex Jr was ninth ahead of Kyle Busch, Joey Logano and Matt Kenseth.
Brendan Gaughan was the one driver from the 44-car field not to qualify for the race.
QUALIFYING: Quicken Loans 400 – Michigan International Speedway
 

| POS. | CAR # | DRIVER | MANUFACTURER | SPONSOR | MPH | BEST TIME | BEHIND |
| --- | --- | --- | --- | --- | --- | --- | --- |
| 1 | 5 | Kasey Kahne | | Great Clips | 201.992 | 35.645 | Leader |
| 2 | 4 | Kevin Harvick | | Budweiser / Jimmy John's | 201.613 | 35.712 | –0.067 |
| 3 | 2 | Brad Keselowski | | Miller Lite | 201.449 | 35.741 | –0.096 |
| 4 | 19 | Carl Edwards | | Arris | 201.067 | 35.809 | –0.164 |
| 5 | 21 | Ryan Blaney | | Motorcraft / Quick Lane Tire & Auto Center | 201.056 | 35.811 | –0.166 |
| 6 | 24 | Jeff Gordon | | Panasonic | 200.988 | 35.823 | –0.178 |
| 7 | 3 | Austin Dillon | | American Ethanol | 200.915 | 35.836 | –0.191 |
| 8 | 48 | Jimmie Johnson | | Kobalt Tools | 200.658 | 35.882 | –0.237 |
| 9 | 78 | Martin Truex Jr | | Furniture Row/Visser Precision | 200.579 | 35.896 | –0.251 |
| 10 | 18 | Kyle Busch | | M&M's Crispy | 200.468 | 35.916 | –0.271 |
| 11 | 22 | Joey Logano | | Shell Pennzoil | 200.418 | 35.925 | –0.280 |
| 12 | 20 | Matt Kenseth | | Dollar General | 199.579 | 36.076 | –0.431 |
| 13 | 11 | Denny Hamlin | | FedEx Express | 199.933 | 36.012 | –0.367 |
| 14 | 88 | Dale Earnhardt Jr | | AMP ENERGY | 199.928 | 36.013 | –0.368 |
| 15 | 14 | Tony Stewart | | Bass Pro Shops / Mobil 1 | 199.662 | 36.061 | –0.416 |
| 16 | 42 | Kyle Larson | | Target | 199.435 | 36.102 | –0.457 |
| 17 | 27 | Paul Menard | | Moen / Menards | 199.352 | 36.117 | –0.472 |
| 18 | 55 | David Ragan | | Aaron's Dream Machine | 198.983 | 36.184 | –0.539 |
| 19 | 10 | Danica Patrick | | GoDaddy | 198.462 | 36.279 | –0.634 |
| 20 | 6 | Trevor Bayne | | Advocare Ford Fusion | 198.380 | 36.294 | –0.649 |
| 21 | 16 | Greg Biffle | | Safety-Kleen Ford Fusion | 198.216 | 36.324 | –0.679 |
| 22 | 33 | Ty Dillon | | Nexium 24HR | 198.183 | 36.330 | –0.685 |
| 23 | 31 | Ryan Newman | | Quicken Loans | 198.129 | 36.340 | –0.695 |
| 24 | 41 | Kurt Busch | | Haas Automation | 197.585 | 36.440 | –0.795 |
| 25 | 1 | Jamie McMurray | | McDonald's | 196.727 | 36.599 | –0.954 |
| 26 | 43 | Aric Almirola | | Smithfield | 196.694 | 36.605 | –0.960 |
| 27 | 13 | Casey Mears | | No. 13 GEICO Chevrolet SS | 196.560 | 36.630 | –0.985 |
| 28 | 7 | Alex Bowman | | Racing-Rewards.com | 196.415 | 36.657 | –1.012 |
| 29 | 40 | Landon Cassill | | Carsforsale.com | 196.399 | 36.660 | –1.015 |
| 30 | 9 | Sam Hornish Jr | | Medallion Bank | 195.716 | 36.788 | –1.143 |
| 31 | 47 | AJ Allmendinger | | Kroger/Hungry Jack | 195.588 | 36.812 | –1.167 |
| 32 | 15 | Clint Bowyer | | Cherry 5-hour Energy benefiting Special Operations Warrior Foundation | 195.578 | 36.814 | –1.169 |
| 33 | 17 | Ricky Stenhouse Jr | | Fastenal Ford Fusion | 195.578 | 36.814 | –1.169 |
| 34 | 38 | David Gilliland | | Love's Travel Stops | 195.487 | 36.831 | –1.186 |
| 35 | 46 | Michael Annett | | Pilot Flying J | 194.679 | 36.984 | –1.339 |
| 36 | 51 | Justin Allgaier | | Switch Hitch | 194.049 | 37.104 | –1.459 |
| 37 | 34 | Brett Moffitt | | Dockside Logistics | 193.574 | 37.195 | –1.550 |
| 38 | 26 | Jeb Burton | | Maxim | 193.538 | 37.202 | –1.557 |
| 39 | 98 | Josh Wise | | TBA | 192.869 | 37.331 | –1.686 |
| 40 | 35 | Cole Whitt | | Speed Stick | 192.859 | 37.333 | –1.688 |
| 41 | 23 | J.J. Yeley | | Dr Pepper | 191.215 | 37.654 | –2.009 |
| 42 | 32 | Mike Bliss | | Skuttle Tight/CorvetteParts.net | 190.491 | 37.797 | –2.152 |
| 43 | 83 | Matt DiBenedetto | | Burger King | 189.608 | 37.973 | –2.328 |