John McGuinness wins Senior TT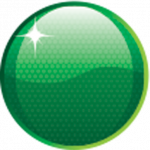 John McGuinness has equalled the legendary Mike Hailwood as he won his 23rd Isle of Man TT with victory in the final race of the week; the Senior TT.
The Englishman shattered Bruce Anstey's outright lap record (set last year) with a sensational speed of 213.562 km/h mph to finish 14.2-seconds clear of James Hillier with Ian Hutchinson in third. The victory came after the original race was red flagged on the second lap and a shortened to a four lap race.
James Hamilton was the rider involved in the incident and he was taken to Hospital where his condition was described as serious but not considered life threatening.
The Honda Racing rider took the lead from Hillier at the Bungalow on the opening lap and when Hutchinson made a mistake at Signpost Corner just before the solitary pit stop, he was able to pull away for his seventh Senior race victory.
"I really did give it everything I could," said McGuinness.
"The reaction from the crowd was great and I did think I'd taken the outright lap record.
"Riding round the Isle of Man with a 17-second lead felt pretty special!
Hutchinson had the consolation of winning the overall Joey Dunlop TT Championship and with Dan Cooper finishing in 17th place, he secured the TT Privateer's Championship.
Earlier in the day Ivan Lintin grabbed his debut TT victory as he took a record-breaking Lightweight race victory from James Hillier by just under four seconds with Michael Rutter in third.
The front two both smashed the old lap record, Hillier lapping at 120.848 compared to Lintin's 194.481 km/h but it was the second win in a row in the class for the RC Express Racing team after Dean Harrison's win 12 months ago.
VIDEO: Senior TT media conference