James Hillier sets fastest TT top speed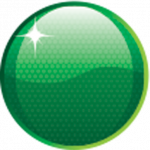 Kawasaki rider James Hillier is looking to claim the fastest average speed ever the 37.733 mile (60.725 km) lap for a motorcycle on closed roads at the Isle of Man TT, after registering a stop-speed over 206 mph (331 km/h) on his Strava GPS app on the famous Sulby straight riding a Ninja H2R in a parade lap.
With the TT organisers wisely allowing him his own time slot as part of an afternoon of parade laps, the 30-year-old adjusted the on-board-camera-equipped bike to his needs using the unique adjustable side sections of the seat to locate him during intense acceleration. His crew for the TT event also adjusted the suspension to cope with the array of different road surfaces he would encounter across a lap of the World's most famous pure roads course.
Ushered to the TT start line, Hillier's crew removed the tyre warmers and the TT winner accelerated down Bray Hill in an unsilenced cacophony that impressed even the hardiest TT fan. And with instructions to enjoy himself aboard the exclusive machine, Hillier spent little time waving and the majority of his unique lap hard on the gas in what he termed as a once in a lifetime experience.
"That was insane, simply insane", said Hillier.
"The first four gears are just over in a flash and the acceleration is mental.
It was fast everywhere and over the mountain, well, it was simply incredible. I had my cycling app Strava switched on for the whole lap and down Sulby straight I gave it full gas in top gear and it topped out at over 206 mph. Wow!"
VIDEO: Ride along with Hillier