Ford confirms factory return to Le Mans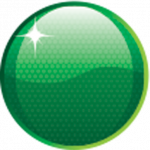 Ford officially confirmed its return to Le Mans with a GT project, igniting the passion it created in sports car racing in the 1960's.
The blue oval maker launched the GTE class Ford GT at the Le Mans circuit a day before the 83rd running of the classic race.
"We're back. We're back at Le Mans, and we're back with a supercar," said Ford Executive Chairman Bill Ford Jr.
"When the GT40 competed at Le Mans in the 1960s, Henry Ford II sought to prove Ford could beat endurance racing's most legendary manufacturers.
"We are still extremely proud of having won this iconic race four times in a row, and that same spirit that drove the innovation behind the first Ford GT still drives us today."
The program will see the maker revive memories of its participation in the 1960's when it halted Ferrari's reign at Le Mans.
A two-car operation will be entered in the World Endurance Championship in the GTE Pro category.
It will also run a similar effort in the United Sportscar Championship in the US through Ganassi's experienced squad.