Briscoe Corvette withdrawn after qualifying crash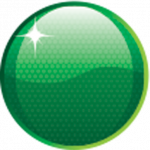 The Le Mans 24 Hour field is down to just one Australian driver after the withdrawal of the Corvette Racing entry due to be shared by Ryan Briscoe.
Co-driver Jan Magnussen crashed the car heavily in the Porsche Curves during the second qualifying session of the weekend.
The team has issued a statement confirming that Magnussen escaped uninjured and that a mechanical failure caused the crash.
"We are thankful that Jan has been checked and released by the ACO medical staff," said Mark Kent, Director of Chevrolet Racing.
"We are disappointed that the No. 63 Corvette C7.R will be unable to compete at Le Mans this year.
"The Corvette Racing team put a lot of work into two C7.Rs for this event, and unfortunately only one will be in the race."
The driver line-up of Magnussen, Briscoe and Antonio Garcia had been aiming for a unique hat-track this weekend after success earlier this season in the Daytona 24 Hours and Sebring 12 Hours.
Corvette Racing's second entry of Oliver Gavin, Tommy Milner and Jordan Taylor will start Le Mans from eighth in the GTE Pro class.
The race's sole Australian in the wake of Briscoe's exit, Mark Webber, is set to line-up second outright after Porsche swept the first three places on the grid.
VIDEO: #63 Corvette crashes in Le Mans qualifying