Bathurst council purchases land for second circuit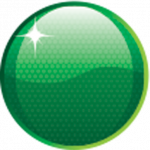 The Bathurst City Council's efforts to establish a second circuit at Mount Panorama have passed another key milestone.
The council has purchased 32 hectares of land to the east of Conrod Straight from orchardist Lee Rayner.
The move, reported to have cost around $4.5 million, leaves the council with 85 hectares of space to utilise for an additional circuit.
Formal planning for the second circuit is expected to get underway as soon as next month.
A total of $15 million has already been earmarked for the project across council, state and federal budgets.
Bathurst mayor Garry Rush stressed the importance of the latest land deal to the project.
"I think we will look back in decades to come at the magnitude of this deal in the push to bring the second track to fruition," he told Bathurst's Western Advocate newspaper.
"The $15 million in next year's budget is the main item in the $189 million management plan.
"We anticipate the settlement of this land deal to occur about the same time as the budget comes into force around the end of the month.
"This is huge for Bathurst, I can't stress that enough."
The council has been bullish on the prospect of securing high profile motorcycling events with its second layout.