Van der Drift scores Spa Carrera Cup drive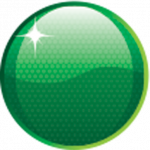 Kiwi Chris van der Drift will contest a one-off Porsche Carrera Cup exhibition race at the famous Spa-Francorchamps circuit next month.
The 29-year-old has earned a berth for the support race to the prestigious Spa 24 Hours (July 21-26) as a reward for leading the Porsche Carrera Cup Asia series standings.
Organised by the Porsche Carrera Cup France and Italy, the race is expected to attract a 55 car entry featuring a selection of the best Carrera Cup drivers in the world.
French squad Sebastien Loeb Racing, founded by the nine-time World Rally champion Sebastien Loeb, will prepare van der Drift's entry for the 45 minute race at the iconic 7km Belgian circuit.
Van der Drift is no stranger to Spa-Francorchamps having raced at the venue in the International GT Open and Formula Renault 3.5 series previously.
"I know Spa very well, I've done many races there before. It'll be a big field so will be good to see where I fit in there – plus it means more time in the car, which is great," said van der Drift.
"I'd like to thank the Porsche Carrera Cup Asia for this awesome opportunity."
Van der Drift will be joined by fellow Carrera Cup Asia driver Yeuy Tan, who currently heads the Class B championship.
"I'm quite lost for words. I feel a little emotional," said Tan.
"I want to get a result there, so I'm going to study and learn the track as much as I can on simulators.
"I'm going to approach this race the same way I do any race – I need to prepare, go racing and as be fast as I can."
Several Carrera Cup Australia entrants are also understood to be interested in competing at Spa, with championship mainstay Marc Cini expected to be among the line-up.