Q&A: James Hinchcliffe on road to recovery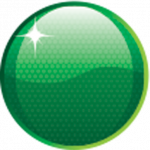 IndyCar Series star James Hinchliffe continues his recovery from a frightening practice crash at the Indianapolis 500.
The Canadian suffered injuries to his pelvic area and right thigh in the 125g Turn 3 accident, which had been caused by a suspension failure.
Set for a second round of surgery in the coming weeks, whether Hinchcliffe will return to the cockpit this season remains unknown.
The 28-year-old today opened up on his current situation in a teleconference, where he labelled himself "the luckiest unlucky guy".
QUESTION: James, how is the recovery going?
JAMES HINCHCLIFFE: Honestly, it's going better than expected, really. Every doctor that I've seen, every specialist that we've been with has been very, very pleased and in some cases surprised at the level of recovery, which is obviously great news. I guess we're quick in that sense, too, which is good.
You know, still no dates on when we think we'll be able to get back in the car. There's still a few things that have to happen for that to take place. By and large, recovery is going well, spirits are high, feeling pretty good.
QUESTION. How hard has it been to watch the last few races as Ryan Briscoe and Conor Daly have sat in the No. 5 car?
HINCHCLIFFE: It's been tough. But at the same time, the Schmidt Peterson Motorsports guys have good shoes in the car.
Both have done, honestly, a really good job. It's great to see the team have success. I still feel very much part of it. I'm still included on as much as I can be from a distance.
I had Conor over here at the house a couple days ago, or yesterday actually even, talking Toronto, trying to get him as prepared as possible.
As much as I want to be in the car, if I can't be, I want to see it running up front for everybody at Arrow and everybody at Schmidt Peterson.
QUESTION: How soon after you hit the wall were you aware of the life-threatening nature of your injury?
JAMES HINCHCLIFFE: I think about five days (laughter). For whatever reason, I mean, I'm not sure if it's some sort of defense mechanism or biology taken over.
Despite being conscious throughout the whole process, I have mercifully been spared any memory of the accident whatsoever, of the extrication. Even the first couple days at the hospital are a bit of a blur.
For me, I remember waking up in ICU, knowing that obviously I'd had an accident, that I was somewhere I probably shouldn't be, all the rest of it.
But it really wasn't until several days later when I'd been moved out of ICU, was kind of sitting around with some friends and family and some of the doctors, really hearing all of their first-person accounts of how that day was for them, that it really began to sink in just how serious the injuries were and how very close it was to being a different story.
That was the first time I had an appreciation of the severity of the situation.
QUESTION: What is the day-to-day like for you at the moment? What can you do, what can you not do?
HINCHCLIFFE: The biggest decision I have every day is how much time I want to spend sitting on the couch versus lying in bed. It's very stressful and strenuous, as you can imagine!
No, in all seriousness, my condition improves almost daily. I still do spend a significant amount of the day kind of off my feet.
The nature of my injuries were such that it kind of makes getting around a little bit difficult, but that is improving daily.
I'm keeping track of a number of steps taken each day. Slowly I've been given permission from the doctors to increase that.
The pain level, again, has been going down every single day. I'm almost completely off pain medication now, which is great.
One of the most uncomfortable parts of it has been the fracture to my pelvis. Obviously there's not a whole lot you can do about that.
At the same time, there's really nothing you can do to alleviate any discomfort, either.
Especially for the first few days, once I got out of hospital, that was the biggest discomfort, but obviously not the most severe injury.
My days are spent doing a lot of recovery, doing a lot of reading. I'm obviously not allowed to exercise any of my body, but I was told I could keep my forearm strength good, so I had my trainer drop off anything that was grip-strength related so I can hold onto the wheel when I eventually get tossed back into a car.
It's largely an existence of trying to rest up and get better.
QUESTION: Have you got to talk to Mike Yates (IndyCar manager of track safety operations) at all? After you heard the things they did, probably a steak dinner is in order for the boys at the Holmatro Safety Team?
HINCHCLIFFE: If steak is what they want, that's what they'll get. They'll get a choice of anything in town, anything out of town, we'll fly it in for them if they want. For sure, they deserve anything and everything.
The best part of those guys is they would never ask for it. As far as they're concerned, they're just doing their job. They don't think they're doing anything special.
From where I'm sitting, they certainly did. You know, me and my family have literally everything to thank them for. I haven't had a chance to connect with Mike specifically yet.
Andrew Stevens, who is a member of the team, managed to see him in town here. I'm very anxious to get to the track. Unfortunately, not all these guys live in Indy, so it's not easy to get them all together.
When I'm able to get back to the track, have a sit-down with them, I still have a lot of questions about the day, to be honest, because I don't remember so much of it. Look forward to chatting with them.
Then, like you say, look forward to treating them to a steak dinner, if that's what they want.
QUESTION: Can you talk a little bit about the thousands and thousands of messages that you received from other teams, other drivers, even other series, and the fans not only across Canada but North America?
HINCHCLIFFE: Honestly, it's been probably the most surreal element of this whole adventure. You know, as we talk, I'm sitting here looking at my mantel and bookshelf that is literally covered top to bottom, left to right, with get-well cards, messages.
Seeing the support from absolutely everybody, the giant banner that Firestone had done at the track, the amount of people that came to visit me in hospital, the number of people that have been by to visit since I've gotten out of hospital, the emails, text messages, comments on social media, whatever it is, the sheer volume of support from people has really just been the most overwhelming thing.
I can't tell everyone how appreciated it is and how much it does help. I mean, part of the reasons all of these cards are sitting on my mantel is because this is where I sit for a big chunk of my day. I get to sit there and see reminders of people that care about you, people that are wishing you well.
For me, part of my motivation to get better is for the people that took time to reach out to me as much as anything else. It's just been incredible.
QUESTION: You mentioned that you'll have another surgery. Without a graphic description. What is entailed in that surgery still to come?
HINCHCLIFFE: Without going into details, it's another surgery where I have to be opened from the abdomen to undo some things that were done during the emergency surgery, just to keep me healthy and safe.
Unfortunately it's the kind of surgery that is of the nature that will put me down again for another couple weeks. Anytime you go into the abdomen, there's a lengthy recovery. That's kind of the difficult part to swallow. At the same time, it's necessary to be done.
The sooner we get that one going, the sooner I can get the rest of the recovery, get back to the gym, think about getting back into the car.
QUESTION. Does that have a timeline? Next month? Next week? Anything like that yet?
HINCHCLIFFE: Well, found out today from the doctor that we're looking at sometime in the next four to six weeks to schedule that surgery. There's some other things that have to happen, some other bits that have to heal before we can schedule that.
But based on the progress we've seen on those areas, the doctor's confident that within the next four to six weeks we should be able to schedule that surgery.
Then it should be another four to six weeks before I'm kind of back to the gym and really getting back into a full training regimen.
QUESTION: Have you had the time or the desire yet to get into the dynamics of the crash with the team, how it happened in the first place?
HINCHCLIFFE: Absolutely, yeah. I mean, that's one of the first things I was curious about. On a ventilator, I had to write on a piece of paper. I asked what happened. They told me part of the car broke. I asked which part, trying to figure it all out.
I sat with my engineers. I sat with my chief mechanic. I looked at the tub. I've been to the shop and seen the tub, seen the damage.
It's equal parts fascinating and terrifying, to be honest. It was literally one of those one in a million situations. The part that failed is a part that we have almost no recorded failures of ever.
I know a lot was spoken about mileage of pieces, this, that and the other in the aftermath of the crash. I know a lot of teams changed rockers, whether they were mileaged or not, after my accident.
That is literally a piece that has almost a 0 percent failure rate, so it really was a bizarre situation in the first place. Obviously with the suspension coming through the tub, again, another situation we haven't seen in quite some time.
Immediately there were adjustments made and bits added and things done to prevent that from happening again in the future.
But, honestly, I was just unlucky. At the same time, I was incredibly lucky, not only for the safety team being there.
As the doctors will tell you, if that piece had been five millimeters in a different direction, it might not have been a survivable injury. I'm the luckiest unlucky guy, some combination therein.
But it's massively fascinating to me to know what can happen and what did happen so that we know how to prevent it from happening in the future.