Matthew Brabham tests NASCAR Late Model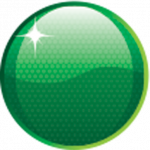 United States-based Australian Matthew Brabham has had his first taste of NASCAR, testing a Late Model for David Gilliland Racing.
The 21-year-old has spent recent months on the sidelines after a lack of funding curtailed his Indy Lights Series campaign with Andretti Autosports.
Although still working on a return to the IndyCar feeder series, Brabham recently took an opportunity to test with Sprint Cup driver Gilliland's team at Hickory Speedway in North Carolina.
"It was certainly a new experience for me, to be honest it was actually eye-opening," said Brabham, whose year began in Andretti's Formula E program.
"The team did its utmost to make sure I was comfortable in the car. It had a lot of power and was quite responsive.
"I didn't know what to expect coming in, (it) is just a whole different world to what I know and what I'm used to.
"To have someone with so much experience like David Gilliland there as well was really awesome.
"He was right by my side the whole way – the day was great and really enjoyable to work with such a professional team."
Impressed with the Australian's efforts behind the wheel, Gilliland's says he hopes to see Brabham racing a Late Model in future.
"Matt got up to speed really well. He listened good and was able to adapt to what we were talking about pretty quick," said Gilliland.
"He did everything we asked of him (and) hopefully we can do some more. It would be fun to go out together and try and win a race."
The Brabham name isn't completely new to NASCAR circles, with Matthew's father Geoff recording a single Cup Series start at the Brickyard 400 in 1994.