Lakeside new host for Extreme Rallycross opener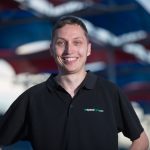 The revamped Lakeside Raceway has emerged as the new host venue for the opening round of the inaugural Extreme Rallycross Championship.
The seven round series, designed to bring top level rallycross back to Australian shores, was set to kick off at a temporary circuit at Mudgeeraba, Gold Coast on August 28-29.
Championship organisers have now decided to delay the start of the series by a week amid a calendar reshuffle.
As a result, the curtain raiser will take place at the newly constructed rallycross circuit at Lakeside Raceway on September 4-5; one of two visits to the Queensland circuit during the season.
The revised calendar will see the championship visit Sydney Motorsport Park and Melbourne's Calder Park twice, alongside a visit to a temporary constructed circuit at the Royal Adelaide Showgrounds.
Championship organiser David Ridden attributed the change to investment shown from Queensland Raceways in constructing a new bespoke rallycross circuit at the site, which will feature a 350 metre dirt section and jumps.
The new rallycross circuit is set to be the base for a separate six round state level series to be launched next year, set up by Queensland Raceways boss John Tetley.
"We had Gold Coast council support for the Mudgeeraba complex and they were giving us that for free and helping with that financially," Ridden told Speedcafe.com.
"But having seen what John (Tetley) and the guys at Lakeside have done and the effort they are putting in, the circuit came back to us and said they would really love more than one race meeting.
"We want to support the people who are supporting us and the infrastructure they are putting in for rallycross is quite substantial."
The championship is yet to confirm any entries for its top level Supercar Lites class, which features 300 horsepower, $240,000 world rallycross specification machines built by Olsbergs in Sweden.
Ridden, who is targeting a five car Supercar Lites field for the season opener, insists there has been plenty of interest, which has led to talks with two manufacturers keen to offer support to the championship.
"Like everything there are a lot of people sitting on the fence to wait for the first Supercar Lites entry," added Ridden.
"The timeframe is becoming very lean because if people don't complete their orders for those cars by the end of June and the first week of July, then they won't have their car in time for the first race.
"We have had (people sign up) and we are talking to two manufacturers and hopefully in early July we will get the thumbs up and we can announce who the manufacturers and the drivers are going to be.
"So many people have been burned before by purchasing specialised vehicles for categories a year or two years down the track the category doesn't exist anymore and that is definitely a challenge (to sell cars).
"We know it is going to take time to get a big field of cars so that is why we have the 4WD turbo and 2WD naturally aspirated classes.
"I'm pretty confident we can have five Supercar Lites for the first round."
The sport of rallycross is meanwhile set to complete its official return to Australia at state level next month, courtesy of the CAMS supported Rallycross Australia series.
Headed by former rallycross competitor Bob Watson, Rallycross Australia is on schedule to host its maiden round at newly configured venue at Broadford Park, Victoria on July 19.
The series, which hopes to expand to a six round national championship next year, is aimed at attracting grassroots competitors from autocross all the way to experienced drivers currently competing in national and state level rally championships.
"I think we have got quite enough time to be ready for the first round," Watson told Speeedcafe.com.
"Track construction is well under way, we had a fairly raw track for the launch but that is all progressing nicely.
"CAMS are very supportive of our project because they see it as something that will bring younger people into the sport."