Winton CEO sacked amid financial dispute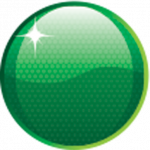 Winton Motor Raceway CEO Brian Pearson has been sacked after refusing to transfer over $450,000 to an external company.
According to legal documents cited by The Benalla Ensign, Pearson had been sent a letter prior to his recent dismissal asking that more than $450,000 be paid to Motor Raceway Development Pty Ltd.
The money was allegedly owed to the late Michael Ronke, who had been the director of the company prior to his death in April, 2013.
Michael Ronke's son Matthew is the current director of Motor Raceway Development Pty Ltd and is one of three Winton Motor Raceway directors that jointly elected to terminate Pearson's employment.
The Ensign reports that Pearson "alleges he indicated he would willingly comply under a court order authorising the transfer of the money after he had sought legal advice as to the due diligence of the payment" and was "confronted" over the money prior to his sacking.
Matthew Ronke declined to comment on the matter when contacted by Speedcafe.com this evening.
Pearson had been appointed to the role of CEO last September, overseeing a number of small upgrades to the venue while planning its long-term future.
Operations manager Wayne Williams has assumed the position of acting CEO at the circuit, which hosts the Shannons Nationals this weekend.