Porsche expectations high ahead of Le Mans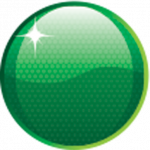 Porsche remains optimistic of extending its phenomenal winning record at the Le Mans 24 Hours this weekend.
Its trio of highly technical 919 Hybrids have firmed into favouritism after topping the time charts at the official test day at the 13.6km circuit 10 days ago.
Fritz Enzinger, the vice president of Porsche's LMP1 operation, says its three cars are all capable of winning.
The squad's progression midway through its second year as a returning outright contender, has seen it carefully develop its 2-litre, four cylinder machines as serious threats in the World Endurance Championship.
"The expectations for Porsche in Le Mans are high," Enzinger said.
"We can be proud of that because it is down to our own merits after we have performed well in our first ten races by winning one, achieving eight further podiums and six pole positions.
"We have a great team and three cars that are able to win."
Porsche remains the only one of the four factory operations competing in LMP1 to be running in the highest energy class, 8 mega joules, with its two recovery systems being able to harvest prodigious power.
"The Porsche 919 Hybrid is the most innovative prototype in the entire field," team technical director Alexander Hitzinger said.
"We are proud that we are the only ones able to generate eight mega joules of electrical energy per lap from our two energy recovery systems.
"The development of the 919 in Weissach has produced a lot of know-how in a short period of time, which is relevant for future road going sports cars."
Porsche is gunning for a 17th outright win in the classic with its manufacturing relative Audi, the most dominant runner in the last 15 years, the next most successful with 13 wins.
Mark Webber, who is sharing the #17 919 with German Timo Bernhard and Kiwi Brendon Hartley, says Porsche's biggest rival is the elements.
"The biggest challenger you have to fight is the race itself," the 38-year-old Webber said.
"We have to survive these 24 hours, we have to be technically reliable and get everything right."
Current F1 driver Nico Hulkenberg, who has been drafted into the third #19 entry along with Kiwi Earl Bamber and Nick Tandy, is looking forward to more track time in qualifying on Wednesday and Thursday.
"I've got my first taste of the track during the pre-test and I found it really cool," said Hulkenberg.
"You can get yourself driving in a great rhythm. I'm looking forward to the long stints in the race.
"I feel comfy in the Porsche 919 Hybrid in Le Mans, but I'll learn a lot more during the race week.
"Therefore I don't like to speculate about the outcome.
"My first wish is to do well over the distance, as this is the experience I want more than anything."
Click here for a full preview on Porsche's Le Mans bid.