Hutchinson takes second win of TT week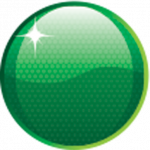 Ian Hutchinson won his second race of the week at the 2015 Isle of Man TT races, with victory in the Superstock race, obliterating Michael Dunlop's race record by 32 seconds.
In a stunning race the top four – Hutchinson, Dunlop, Lee Johnston and James Hillier were all inside the old mark.
Hutchinson took control at the half race distance point and the Englishman eventually ran home victor by just under 20 seconds from early leader Michael Dunlop. Lee Johnston nipped in for his first TT podium finish, after getting the better of James Hillier in a thrilling final lap.
Dunlop was the early pace setter, with Hillier, Hutchinson and Guy Martin in hot pursuit.
At the pit stop, Hutchinson changed his rear tyre whilst Martin lost a significant amount of time when his BMW refused to fire. The change in rubber worked wonders for Hutchinson and with more grip, he shot into the lead over Dunlop.
Heading into the final lap he held a 10-second advantage. Martin had dropped all the way down to seventh and it was Hillier, circulating on the road with Dunlop, who was now up into third ahead of Johnston, Peter Hickman and David Johnson.
Hutchinson wasn't to be denied his second win of the week and he increased his lead all the way round the final 60.721km lap to cross the line 17.2sec clear for his tenth TT victory. Dunlop had to settle for second but the battle for third went all the way to the chequered flag and it was Johnston who grabbed it from Hillier by just 0.270s.
Hickman took a brilliant fifth in just his second TT with fellow BMW riders Johnson and Martin following him home in sixth and seventh. The three Hondas of John McGuinness, Bruce Anstey and Conor Cummins completed the top ten.

VIDEO: Media Conference for the Superstock race