Conor Daly recalled for Toronto IndyCar visit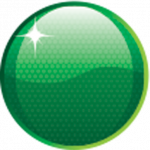 Conor Daly will deputise for the injured James Hinchcliffe at the latest round of the IndyCar Series on the streets of Toronto this weekend.
Daly will pilot the #5 Schmidt Peterson Motorsports Honda vacated by Hinchcliffe following his high speed crash, which forced him out of the Indianapolis 500 with serious leg injuries.
The 23-year-old American filled in for Hinchcliffe in Detroit before returning to the sidelines for last weekend's race at the Texas Motor Speedway in favour of Ryan Briscoe.
Briscoe's Le Mans 24 Hours duties with the factory GTE Corvette Racing team sees the Australian unavailable this weekend.
"(Toronto) is a track I've always wanted to race on; the racing has always been great. I'm happy to have an opportunity to finally get out there myself," said Daly.
Stan Sport is the only way to watch every round of the INDYCAR SERIES. Click here for all the action streaming ad-free, live and on demand.
"I just have to use the practice sessions as best we can and try to learn at an extremely high rate of speed because you want to be as ready as possible for qualifying.
"You have a lot of question marks in your head – will I be able to stack up against these guys, how long will it take to get up to speed, how can I race with these guys?
"There was a lot of intense side-by-side racing at Detroit, a lot of back to front and front to back racing.
"We experienced every part of the field so there was a lot to learn and we proved we can run out front and be competitive.
"We made a bit of a statement and I think it's going to be fun to continue building on what we learned in Detroit."
Daly scored a career best sixth place finish in the second of two races in the #5 Schmidt Peterson Motorsports entry at Detroit's Belle Isle circuit last month.