Le Mans 2015: Nissan LMP1 preview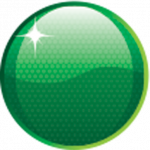 Part 4 in a five-part series previewing the LMP1 contenders ahead of next weekend's Le Mans 24 Hour takes a look at Nissan's bold plunge back into the top class at the French classic.
Nissan has rejoined the fold this year after a long absence of fielding an outright factory contender.
Coming in cold with no previous competitive outings with the boldly designed GT-R LM NISMOS on the biggest sports car stage of them all is a challenge of mega proportions.
With only private testing in the United States and a delayed gestation period due to hybrid and crash test issues, Nissan drew a massive amount of attention from the paddock when it arrived at La Sarthe for the official test recently.
Publicly running against its more experienced rivals headed by Audi, Porsche and Toyota, the Nissans were extremely slippery in an outright drag race but massively down on pace on an overall Le Mans lap of 13.6km.
Speedcafe.com editor-in-chief Gordon Lomas takes a look at how the uniquely designed Nissan LMP1 contenders shape up.
NISSAN MOTORSPORTS GT-R LM NISMO
#21: Tsugio Matsuda, Mark Shulzhitskiy, Lucas Ordonez
#22: Harry Tincknell, Michael Krumm, Alex Buncombe
#23: Olivier Pla, Jann Mardenborough, Max Chilton
Nissan's LMP1 efforts reflects a bold and brave interpretation on the WEC rulebook.
Defying what has been convention for decades, the GT-R LM machines contain a front-mounted engine which propels the front wheels within its long snout.
Resembling a cross between the batmobile and an offshore powerboat, Nissan had to peel back its original aim of engineering an 8MJ package for a 2MJ energy system.
Late off the starting blocks, the GT-R LM emerged from private testing at Kentucky in the United States to run against field in the official test day at Le Mans.
While the overall lap times were unflattering, if not alarming, the straight line speed was the envy of all others, indicating aerodynamic design advantages brought about by his front-drivetrain layout.
Its astonishingly torquey engine lends itself superbly to the long Mulsanne straight.
There are no Rhodes Scholarships on offer for deducing the massive challenge confronting Nissan.
The NISMO team will no doubt see clocking up hours of racing competition as a consoling triumph as it beds in the most radically designed prototype in history.
Nissan notes: Following its rather underwhelming test lap times, Nissan will quickly improve but just how close it gets to the proven benchmark runners in single lap pace remains a moot point.
UNDER THE SKIN
Nissan GT-R LM NISMO
ENGINE: VRX 30A NISMO 3litre twin turbo V6 direct injection petrol.
POWER: n/a.
TORQUE: n/a.
TRANSMISSION: 5-speed, plus reverse sequential.
DRIVETRAIN: front-wheel-drive.
FUEL CAPACITY: 68litres.
DIMENSIONS: 4645mm (length), 1900mm (wide), 1030mm (height).
WHEELS/TYRES: 18×13 front, 16×9 rear Michelin radials.
MINIMUM WEIGHT: 870kg.
ENERGY/FUEL USE FORMULA: 2MJ (FIA flowmeter limits allowable fuel to 5.07litres per lap at Le Mans).
TOMORROW: The final part of a series previewing the LMP1 runners looks at Toyota.