Ian Hutchinson on top at TT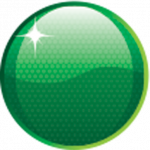 Ian Hutchinson took a fairytale victory in the opening Supersport race at the Isle of Man TT when he came home 7.7 seconds clear of New Zealand's Bruce Anstey, reversing the result of Sunday's Superbike race.
It was Hutchinson's ninth TT win and completed his comeback from the career threatening leg injuries he suffered at the end of 2010; the year he won all five solo races.
The early evening start time and clear weather made for perfect condition across the Mountain Course.
Hutchinson, Anstey, Gary Johnson, Dean Harrison and James Hillier all went out hard from the start. By the end of the opening lap Hutchinson held a slender 0.77-sec margin over Johnson.
Hutchinson stepped-up a gear on the second lap and by the midway point he was now two seconds ahead of Anstey who had edged just in front of Johnson. Out of the race was Harrison and Michael Dunlop with technical issues while Keith Amor tipped off at Stella Maris without serious injury.
Guy Martin was looking at the top three as the bikes headed to the pits for the only stop of the race. However, he was caught speeding in the lane and was handed a 30-second time penalty.
Hutchinson's team were slick in the pits and by the midway point of the next lap he was 6.6-seconds out front from Anstey.
The 35-year Englishman controlled the remainder of the race, with the fastest lap of the race, 205.306 km/h, he took the flag from Anstey and Johnson with Lee Johnston securing his best TT finish in fourth. Martin finished in fifth – which would have been fourth had it not been for the penalty – with Hillier having another good ride into sixth.
John McGuinness, Conor Cummins, Dan Kneen and Michael Rutter completed the top ten.
Earlier in the day William Dunlop was taken to Hospital and was reported to have broken ribs. Guy Martin will ride the Victory leccy bike in place of the injured William Dunlop in Wednesday's TT Zero race.
In the first Sidecar race Ben and Tom Birchall took a dramatic victory coming home almost twenty five seconds clear of John Holden/Dan Sayle for their second TT victory.
The duo won in a new race record time with Conrad Harrison/Mike Aylott taking third but there was disappointment for pre-race favourites Dave Molyneux/Ben Binns and Tim Reeves/Patrick Farrance who both went out on the first lap.
VIDEO: Supersport media conference