Aussies make Speedway World Cup decider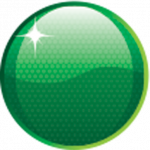 The Australian Speedway World Cup team staged a thrilling display to defeat Great Britain, America and Latvia to directly qualify for Saturday's Monster Energy World Cup final in Denmark.
The Aussies join event one winners Sweden and host nation Denmark as direct qualifiers after a terrific performance by Speedway Grand Prix star, Jason Doyle – the Novocastrian netting 13 points from his rides, however everyone was talking about young Queenslander, Nick Morris.
Drafted into the squad this year, he flourished on the big stage at England's Kings Lynn speedway securing 12 points showing no fear against the likes of Tai Woffinden and American veteran, Greg Hancock, including one thrilling last corner pass for victory.
Former World Champion, Chris Holder scored a solid 11 points, so too his fellow Grand Prix racer, Troy Batchelor.
Australian captain, Holder believes his team has what it takes to bring the Ove Fundin Trophy back Down Under.
"We haven't won for a little while, so we are due one hopefully. If we go there and do something on Saturday, we'll be pretty happy," said Holder.
"We have the team to do it – it comes down to what happens on the day. We have to make it happen. Vojens is a tricky track. It can be slick, but there can also be a lot of dirt on it.
"We have Friday to practice and it depends who turns up on the Saturday. If we can do something great on Saturday, it will be special for all of us."
The Brits tried their hardest in front of the partisan home crowd, however fell four points short of the Aussies, Woffinden and Chris Harris both netting 13 points, and youngster Danny King scoring an impressive 10 points.
Hancock was the best of the Americans once again – the recently turned 45-year-old contributing 12 of Uncle Sam's men's 22. Latvia were never in the contest and could manage just nine points from the 20 heats.
The UK and America now advance to Thursday's cut-throat Race-Off in Vojens where they will take on the might of Poland (who are injury depleted) and the enigmatic Russians.
The World Cup Final will be conducted early Sunday morning (Australian time).