Kiwi Bruce Anstey wins TT opener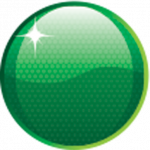 Bruce Anstey has started race week at the Isle of Man TT on the right note winning the first Superbike race.
The Kiwi overhauled early race leader Ian Hutchinson at the beginning of the fifth lap and took his 10th TT win and first in the Superbike class. James Hillier finished third after Michael Dunlop crashed on the final lap.
Anstey and Hutchinson were on the pace from the outset, with the pair swapping the lead over the opening lap with an average speed of 210.758 km/h. While one of the pre-race favourites Guy Martin stopped midway through the lap.
James Hillier took time at the lead on the second lap, while Michael Dunlop, John McGuinness and Gary Johnson were also in the mix.
Even through the middle stages of the race, the gap was never more than five seconds between Hutchinson and Anstey.
The pit stops were critical as the pair were separated by only 0.2-sec at the second (final) round of stops.
The 45-year-old Kiwi was circulating on the roads in close company with McGuinness, Hillier and Dunlop and he pulled a few tenths out at each sector. With Anstey out front, attention switched to Dunlop who was putting in a final lap charge.
Anstey crossed the line a somewhat comfortable 10.9s clear of Hutchinson who was back on a TT podium for the first time since 2010.
Dunlop's final lap charge ended at the Nook when he crashed out after tangling with a slower rider. Hillier took third, his first Superbike TT podium. McGuinness, William Dunlop and Michael Rutter completed the top six but the incident at the Nook brought the red flag out and no other riders completed the full race distance.
Gary Johnson also crashed out on the last lap at Guthries but was reported as OK and will be fit for tomorrow's races. Andy Lawson was taken to hospital with neck and arm injuries after an accident at Guthries while Scott Wilson, who was the other rider involved in the accident at the Nook was has a reported broken clavicle.
VIDEO: Post-race media conference