ASIAN WRAP: Parsons recovers after setback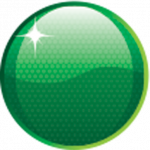 Meritus.GP driver Jake Parsons has relinquished the points lead following a difficult run in the Formula Masters China Series at the Shanghai International Circuit.
Parsons achieved a third place and a win but what would have otherwise been another solid weekend was ruined with a technical issue forcing him into retirement in the middle heat.
The Australian has dropped to second in the standings with Martin Rump taking a slender one-point advantage.
Parsons led the opening race from pole position before a late Safety Car intervened.
"I was holding a big lead for six laps when the Safety Car came out and that bunched up the field," Parsons said.
"There was a really big draft down the back straight because the wind was so strong, and (Martin) Rump went past.
"It was quite an aggressive pass and I ended up off the track at the exit. I lost a bit more there to my team-mate Daniel Woodroof."
The rescheduled second heat saw Parsons strike problems immediately with the driver unable to select any gears.
"We were preparing for race two and everything was fine," Parsons explained.
"Then the car started to act up. I had no gears. We tried a lot of different things to fix it and in the end we had to run a new steering wheel.
"It seems to have been a mechanical issue with the gear shifter.
"We were about three laps down but went out anyway and used it as a test run."
Parsons made amends in the final race, establishing a lead following a strong opening lap before maintaining the advantage to the flag.
The series moves to Taiwan for the next round at the 3.5km Penbay circuit from July 3-5.
Japanese Formula 3
Aucklander Nick Cassidy has extended his lead in the Japanese Formula 3 Championship
The TOM's Toyota driver qualified fifth before making up good ground to finish second in the opening 15-lap race behind team-mate Kenta Yamashita.
In the second 21-lap heat, Cassidy occupied the prime grid position before going on to claim the race win by 1.1s from B-MAX NDDP driver Mitsunori Takaboshi.
After a less than ideal start Cassidy negotiated a couple of passes to march home first.
"Not the perfect start but two passes to take the win," Cassidy tweeted.
"Perfect job by TOM'S Racing all weekend. Extended championship lead and feeling good for rest of year ahead."
Carrera Cup Asia
New Zealand's Chris van der Drift has taken the lead in the Porsche Carrera Cup Asia after winning Round 6 at Fuji in Japan.
The Kamlung Racing Porsche racer beat experienced Austrian Martin Ragginger (Team Porsche Holding) with China's Tung Ho-Pin third (Team Absolute Racing).
Francis Tjia (OpenRoad Racing) landed Class B from Yuey Tan (Team Jebsen) with Christian Chia third.
Australian Paul Tresidder came away with the Porsche Carrera Cup Asia medial.
van der Drift has now taken a nine-point lead from Australian-based Kiwi Craig Baird in the standings with Ragginger third, 30 points behind.
"The biggest thing was to get off the line well. I had a little bit more speed today and the car was easier to manage," van der Drift said.
"When you look in your mirrors and you see the guys behind fighting, it gives you a bit of a breather."
Asia Cup Super 6 Championship
Australians dominated the podium in all six races with Drew Ridge claiming the title from Jordan Love and Harry Hayek at the Sepang circuit.
Love took victory in races 1, 2, 3 and 6 but had an alternator fail in Race 4 while in front.
It allowed Ridge to claim victory with the driver going on to take Race 5.
Love was forced to serve a drive-through penalty in Race 5 before recording the fastest lap of the race which gave him pole for the final heat.
Ridge sliced his way through the field to finish fourth in Race 6 which was enough for him to claim the title.
The Super 6 is a stand alone single weekend championship and is part of the FIA approved Asia Cup series.