Rhodes, Price lead respective Finke sections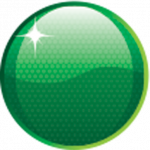 The South Australian crew of Jack Rhodes and David Pullino backed up their hot prologue form to lead into the overnight stop of the Tatts Finke Desert Race.
The pair guided the #91 PRO Class Jimco Aussie Special Nissan buggy to Finke after a 226km blast from Alice Springs in 1:47.34s.
Victorian's Shannon and Ian Rentsch were the closest to the #91 duo, finishing Day 1 in 1:49 in their #1 PRO Jimco Buggy Nissan 3500cc.
Chris Coulthard and Robert Hawker (#88 PRO Jimco 2000 Chev 6000cc) were third into the remote desert stop in 2:3.29s.
West Australians Beau Robinson and Matt Hanson began the opening day in 17th but guided their #3 X2WD Geiser Brothers Trophy Truck Chev 6000cc to fourth in 2:7.20s.
Among the non-finishers on the first day were Travis Robinson/Paul Currie (#13 PRO Class Jimco Nissan) after 25km, Dave Fellows/Mark Bergamin (#92 JIMCO 2500cc), after 66km and Mark Burrows/Colin Hodge (#21 MBR JIMCO 3500cc after 172km.
Ace rider Toby Price (KTM 500 EXC) made it to Fink ahead of the motorcycle field, clocking 1:54.45s.
David Walsh, rirding a Honda CRF 450R, was second in 1:59.3s while Ivan Long (KTM 500 EXC) was third into the overnight stop in 2:00.3s.
The car and buggy field is set to leave Finke tomorrow at 7.15am (local time) for the run home to Alice Springs with the first cars expected to arrive at 9.00am.
Click here for full results.