Dixon scores blistering Texas IndyCar victory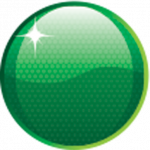 Kiwi superstar Scott Dixon produced a clinical drive to post a crushing victory the Firestone 600 IndyCar race at Texas Motor Speedway.
Dixon received the chequered flag after 248 laps having almost 8s to spare over his Ganassi team-mate Tony Kanaan.
Helio Castroneves was third ahead of his Team Penske team-mate and series leader Juan Montoya.
Dixon took the race by the throat after it had been earlier dominated by Simon Pagenaud and then by Kanaan.
Ganassi's strategy proved the ace card by ordering high downforce as the Team Penske runners headed by polesitter Will Power elected to trim out with minimal aero.
Power, who brushed the wall coming out of Turn 4 with 50 laps remaining, was never a factor from the outset, eventually finishing 13th.
Dixon admitted that his crew were unsure what downforce to run for the race which saw its only caution period after 83 laps for debris.
"We were not sure on what downforce to run. Big credit to the team," Dixon said, who realised Ganassi's 99th IndyCar race victory.
"We were struggling with the downforce early on but I'm over the moon."
The clean race saw the top five runners remain on the lead lap at the finish with Marco Andretti claiming fifth in the Honda-powered Andretti Autosport machine.
Carlos Munoz, the Race 1 winner from Detroit, was sixth ahead of Ganassi's Charlie Kimball.
Australian Ryan Briscoe, filling-in for James Hinchcliffe, did a super job in the Schmidt-Peterson Honda, finishing eighth after running as high as fourth after starting 19th.
Honda runners James Jakes and Gabby Chaves completed the top 10 in what was the 12th fastest race in IndyCar Series history.
Penske's Pagenaud who had looked strong at the front for  much of the first 70 laps, finished 11th.
The disappointing season for Carpenter/Fisher/Hartman Racing continued with Ed Carpenter's retirement with an engine problem after 147 laps.
Team-mate Josef Newgarden, the Alabama race winner, was forced out with what was believed to be a similar problem two laps later.
See below for full results
| Pos | Car # | Driver | Manufacturer | Laps | Running / Reason Out |
| --- | --- | --- | --- | --- | --- |
| 1 | 9 | Scott Dixon | Chevrolet | 248 | Running |
| 2 | 10 | Tony Kanaan | Chevrolet | 248 | Running |
| 3 | 3 | Helio Castroneves | Chevrolet | 248 | Running |
| 4 | 2 | Juan Pablo Montoya | Chevrolet | 248 | Running |
| 5 | 27 | Marco Andretti | Honda | 248 | Running |
| 6 | 26 | Carlos Munoz | Honda | 247 | Running |
| 7 | 83 | Charlie Kimball | Chevrolet | 247 | Running |
| 8 | 5 | Ryan Briscoe | Honda | 247 | Running |
| 9 | 7 | James Jakes | Honda | 247 | Running |
| 10 | 98 | Gabby Chaves (R) | Honda | 246 | Running |
| 11 | 22 | Simon Pagenaud | Chevrolet | 246 | Running |
| 12 | 8 | Sage Karam (R) | Chevrolet | 245 | Running |
| 13 | 1 | Will Power | Chevrolet | 244 | Running |
| 14 | 11 | Sebastien Bourdais | Chevrolet | 244 | Running |
| 15 | 15 | Graham Rahal | Honda | 243 | Running |
| 16 | 14 | Takuma Sato | Honda | 243 | Running |
| 17 | 18 | Pippa Mann | Honda | 242 | Running |
| 18 | 28 | Ryan Hunter-Reay | Honda | 241 | Running |
| 19 | 4 | Stefano Coletti (R) | Chevrolet | 239 | Running |
| 20 | 19 | Tristan Vautier | Honda | 156 | Mechanical |
| 21 | 67 | Josef Newgarden | Chevrolet | 149 | Mechanical |
| 22 | 20 | Ed Carpenter | Chevrolet | 146 | Mechanical |
| 23 | 41 | Jack Hawksworth | Honda | 62 | Mechanical |
Points standings
| | | |
| --- | --- | --- |
| Pos | Driver | Points |
| 1 | Juan Pablo Montoya | 348 |
| 2 | Will Power | 313 |
| 3 | Scott Dixon | 305 |
| 4 | Hélio Castroneves | 286 |
| 5 | Graham Rahal | 261 |
| 6 | Marco Andretti | 255 |
| 7 | Sébastien Bourdais | 244 |
| 8 | Josef Newgarden | 215 |
| 9 | Tony Kanaan | 215 |
| 10 | Charlie Kimball | 214 |
| 11 | Simon Pagenaud | 213 |
| 12 | Carlos Muñoz | 208 |
| 13 | Ryan Hunter-Reay | 183 |
| 14 | Takuma Sato | 180 |
| 15 | James Jakes | 155 |
| 16 | Gabby Chaves | 153 |
| 17 | Jack Hawksworth | 135 |
| 18 | James Hinchcliffe | 129 |
| 19 | Luca Filippi | 120 |
| 20 | Stefano Coletti | 115 |
| 21 | Sage Karam | 95 |
| 22 | Simona de Silvestro | 66 |
| 23 | Tristan Vautier | 65 |
| 24 | Conor Daly | 63 |
| 25 | Ryan Briscoe | 60 |
| 26 | J.R. Hildebrand | 57 |
| 27 | Sebastian Saavedra | 47 |
| 28 | Francesco Dracone | 38 |
| 29 | Townsend Bell | 32 |
| 30 | Carlos Huertas | 31 |
| 31 | Pippa Mann | 29 |
| 32 | Alex Tagliani | 27 |
| 33 | Rodolfo González | 27 |
| 34 | Justin Wilson | 25 |
| 35 | Ed Carpenter | 18 |
| 36 | Oriol Servià | 10 |
| 36 | Bryan Clauson | 10 |
| 36 | James Davison | 10 |
See videos below