CLASSIFIEDS: Class 1 Offroad Buggy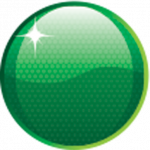 An entry level Mirage Mk5 Class 1 buggy is up for sale on Speedcafe.com Classifieds.
The American-built racer is a perfect entry level vehicle for drivers looking to break into the offroad racing scene.
Powered by a 2.7 litre Scat VW engine which produces 220 horsepower, the Class 1 machine has spent the majority if its life competing in New Zealand.
The car, driven by owner Martin Gore, recorded a best finish of third in class and fourth overall at the prestigious NZ1000, formerly the Taupo 1000, in 2011.
Owned by Gore for seven years, the offroader has made several appearances in the New Zealand Offroad Racing Championships.
The package comes with a selection of spares and is fully prepped for competition from purchase.
The revamped Speedcafe.com Classifieds section allows sellers to post items free-of-charge no matter what the item or its price.
For the chance to purchase this race car and much more, simply click here and register for free.