Talbot to contest Le Mans festival race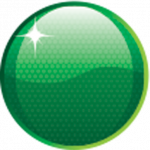 Australian GT driver Liam Talbot will make his Le Mans debut next weekend after securing a drive in the Aston Martin exhibition race.
The Brisbane-based driver will rejoin the factory Aston Martin Test Centre squad for the Le Mans 24 Hour support event.
Talbot, who drove for the team at the Nurburgring 24 Hour, is set to share a Vantage GT4 with the head of Aston Martin Test Centre Wolfgang Schuhbauer.
The Le Mans festival race will feature a field of up to 60 Aston Martin racing cars from the last 11 years, including the Le Mans GT class winning DBR9 and the Aston Martin Lola LMP1.
The grid will also include an array of top brass associated with the manufacturer with CEO Andy Palmer and chief designer Marek Reichman due to compete.
Talbot, who was offered the drive at the Blacnpain Endurance Serirs meeting at Silverstone last month, says the race will be ideal preparation for a future tilt at the prestigious Le Mans 24 Hour.
"This is the perfect chance to work towards my goal of racing a LMP2 car at the Le Man 24 Hour in the very near future," said Talbot.
"Joining the 2015 Aston Martin Racing Le Mans Festival is a great opportunity to learn the famous Circuit de la Sarthe, I simply can't wait."
The Aston Martin Le Mans Festival race is scheduled for June 13 prior to start of the famous French endurance classic.