Rhodes wins Finke Desert Race prologue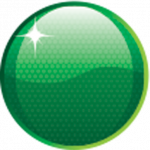 South Australian pair Jack Rhodes/David Pullino topped the field in the prologue for the Tatts Finke Desert Race.
Driving the #91 PRO Class Jimco Aussie Special Nissan 3500cc machine, the duo lapped the 8.3km track at the Alice Springs start/ finish in 5:03s ahead of reigning champions Shannon and Ian Rentsch.
The Victorian-based Rentsch son and father team clocked 5:07s in the #1 PRO Jimco Buggy Nissan 3500cc.
West Australians Travis Robinson/Paul Currie in the #13 PRO Class Jimco OBR Nissan 3500cc buggy were third in 5:09s.
The #92 PRO Class Jimco Aussie Special Nissan 3500cc crewed by South Australians Dave Fellows and Mark Bergamin clocked a similar time but were classified fourth.
Topping the truck section was the #454 X2WD Jimco Toyota 5800cc with South Australians Brad Gallard and Kyle Pfitzner on board.
They recorded a time of 5:13 seconds to take position five.
KTM rider Toby Price has proven yet again to be the class of the bike field for the 40th running of the Tatts Finke Desert Race.
Price (#1 KTM 500 EXC) annihilated the opposition with a lap time of 5:05s around the 8.3 kilometre prologue track.
His dominance was such that his time was a massive 8s faster than second placed qualifier David Walsh (from Alice Springs in the NT) on the #2 Honda CRF450R.
Price who is a three time Finke Desert winner (2010, 2012, and 2014) placed third earlier this year in his inaugural Dakar event.
Today's stunning performance by Price was achieved despite the fact that the rider had suffered an injury earlier this week in pre-running that saw him limping heavily before the start of today's prologue lap.
The third fastest prologue time was 5:15s set by Wayde Carter (Eden Park, Victoria) on the #14 KTM450EXC.
Last year was Carter's first attempt at Finke and the then 17 year old prologued 14th and finished 21st outright.
The race for cars stars at 7.15am torrow for leg 1 of the event that takes the field 226km from the Alice Springs start to the overnight stop at Finke before returning to Alice Springs on Monday June 8.
Tomorrow's race for bikes starts at 11.30am for leg 1.
Top qualifiers by class:
Pro Buggy: #91 Jack Rhodes/David Pullino
Prolite Buggy: #135 Andrew Mowles/ Matthew Morgan
Super 1650 Buggy: #203 Russell Hartnett/Judy Hartnett
Extreme 2WD: #454 Brad Gallard/Kyle Pfitzner
Performance 2WD: #501 Paul Youman/Graham Kluck
Production 4WD: #701 Geoff Pickering/Dylan Watson
Extreme 4WD: #801 Clayton Chapman/Adam McGuire
UTV: #629 Iain Hughes/Phillip Bell